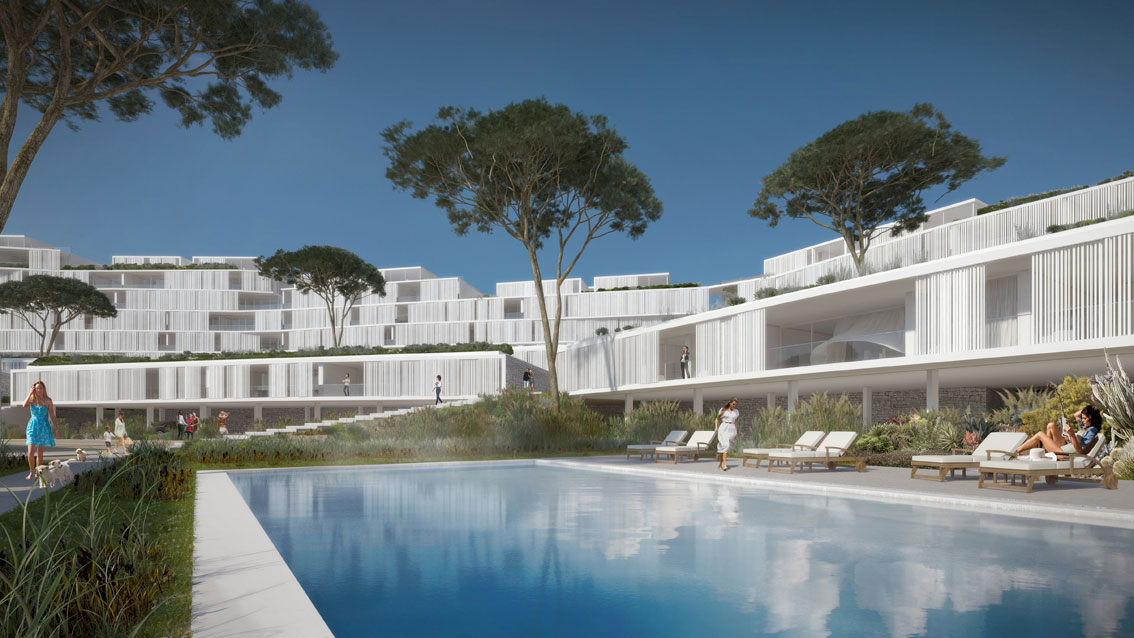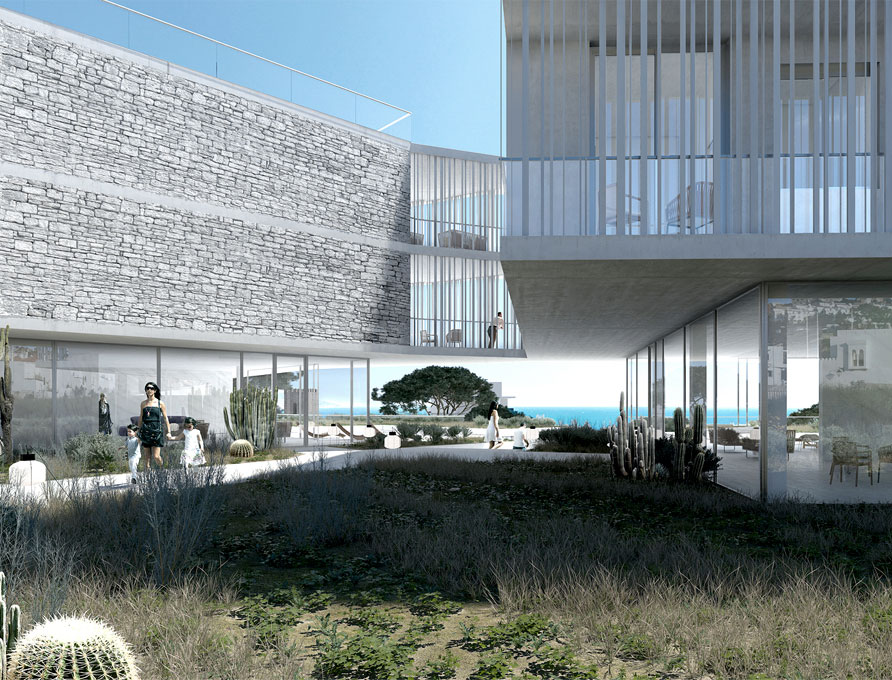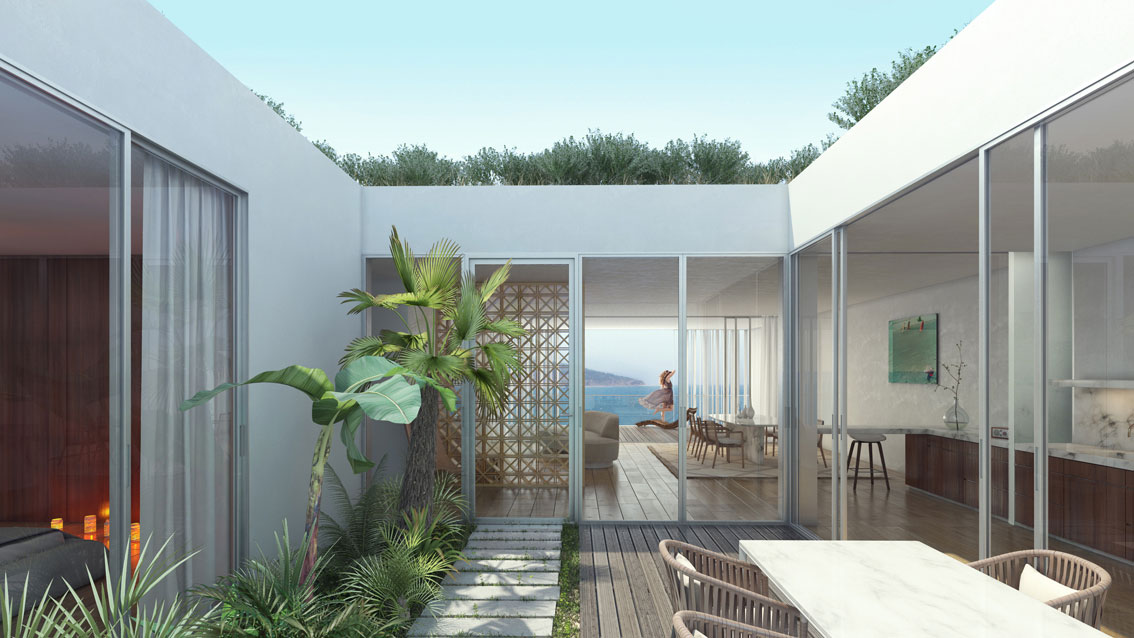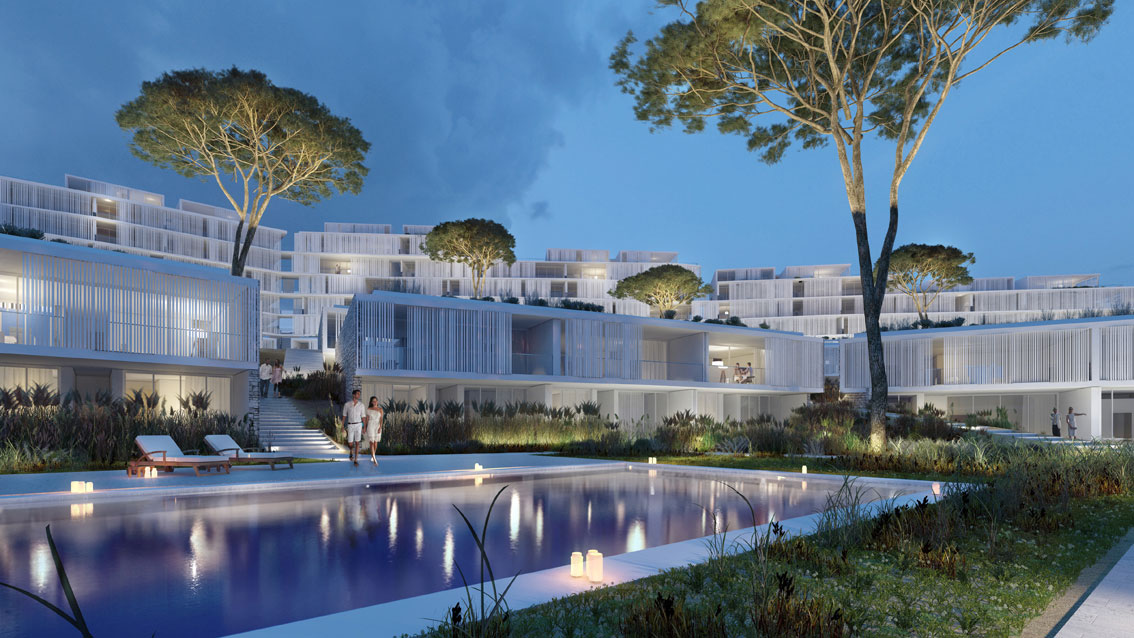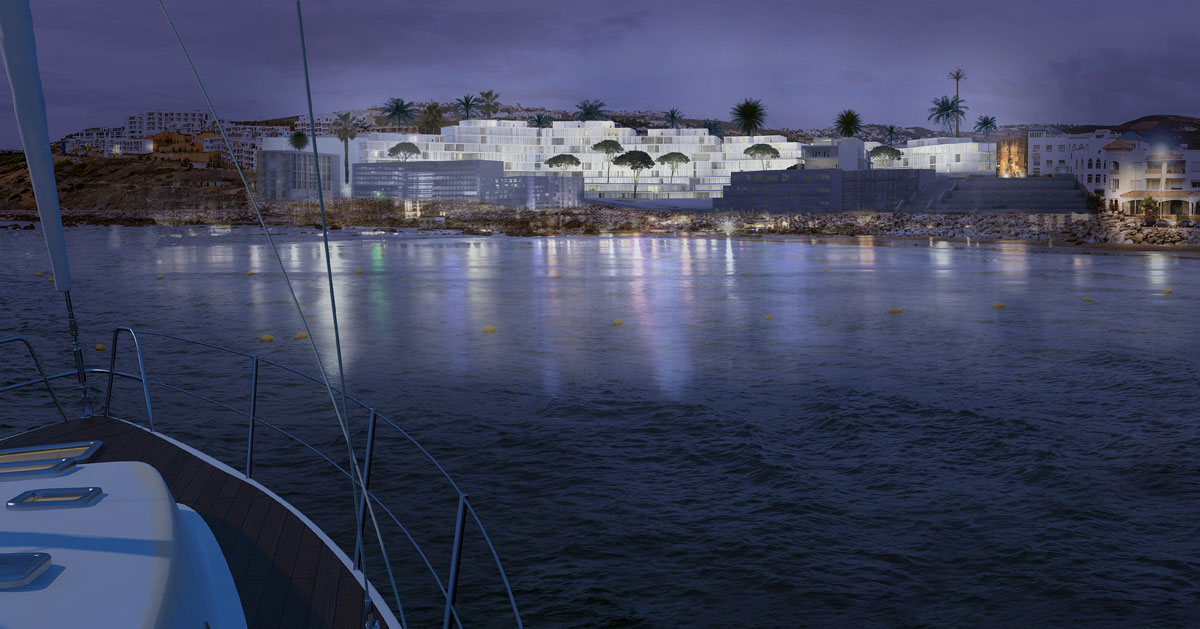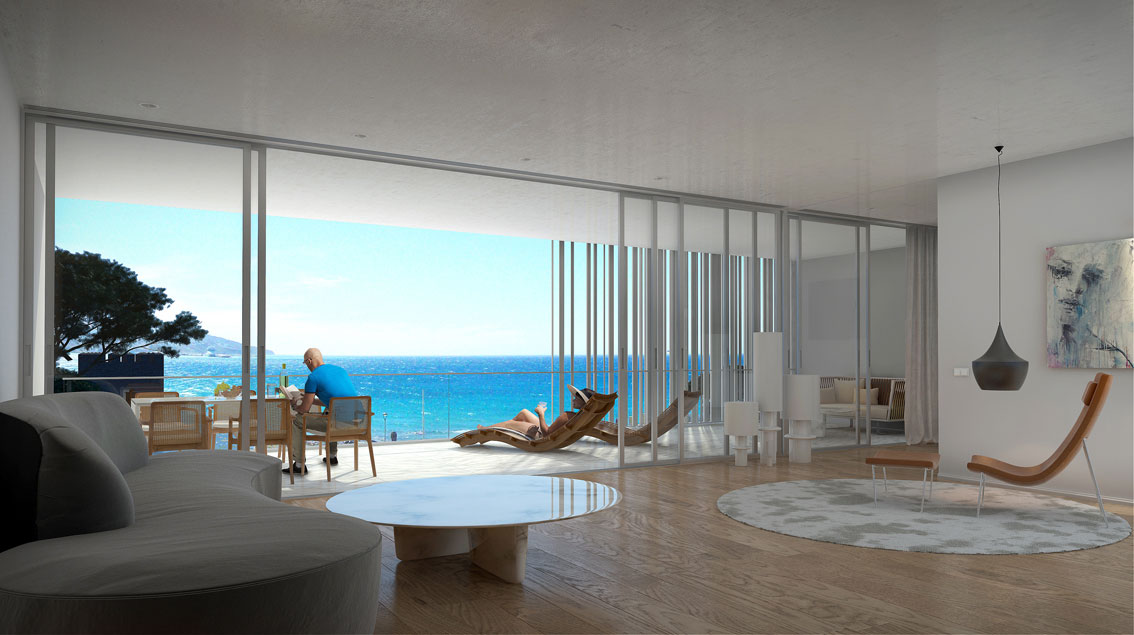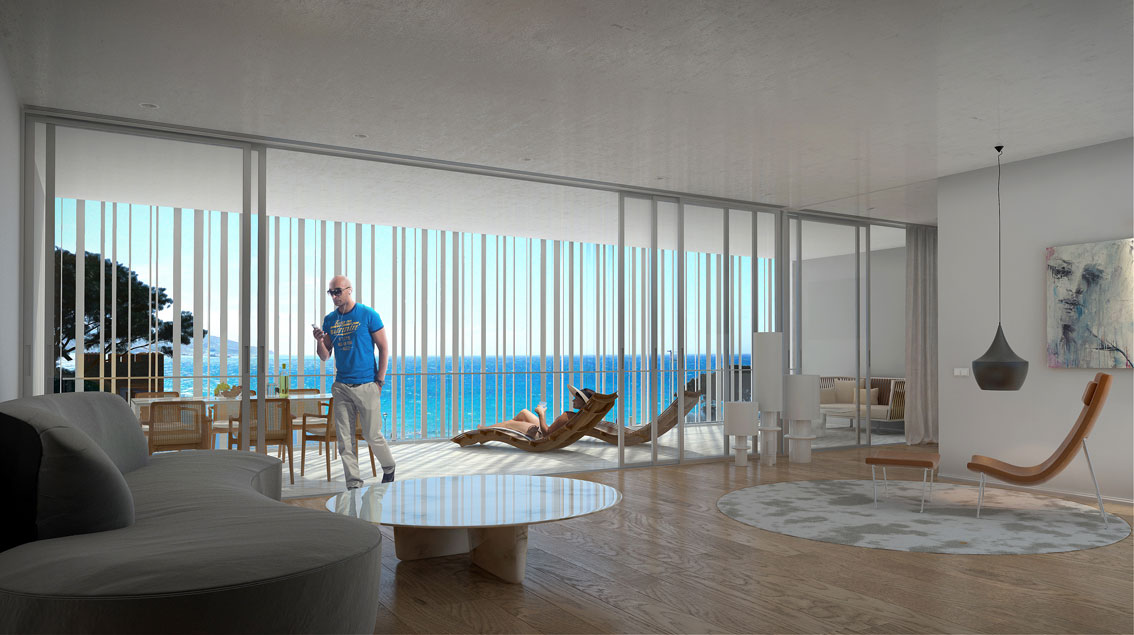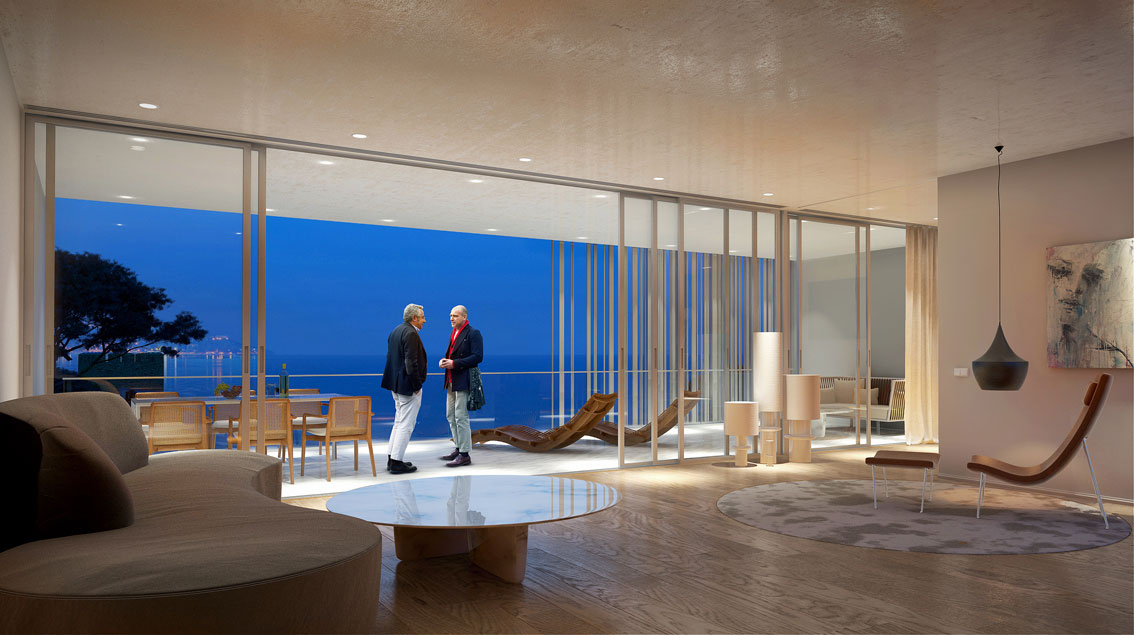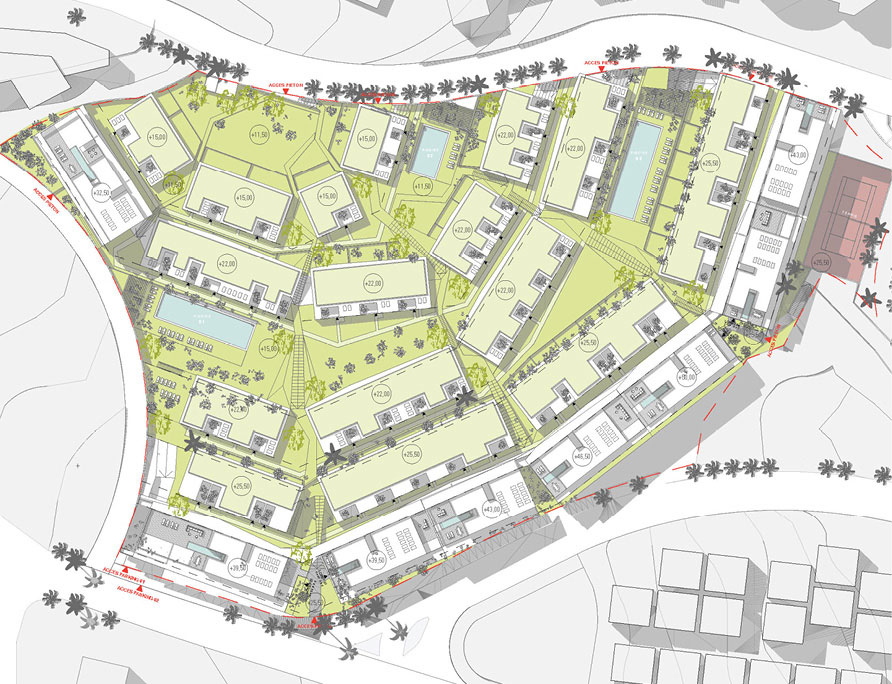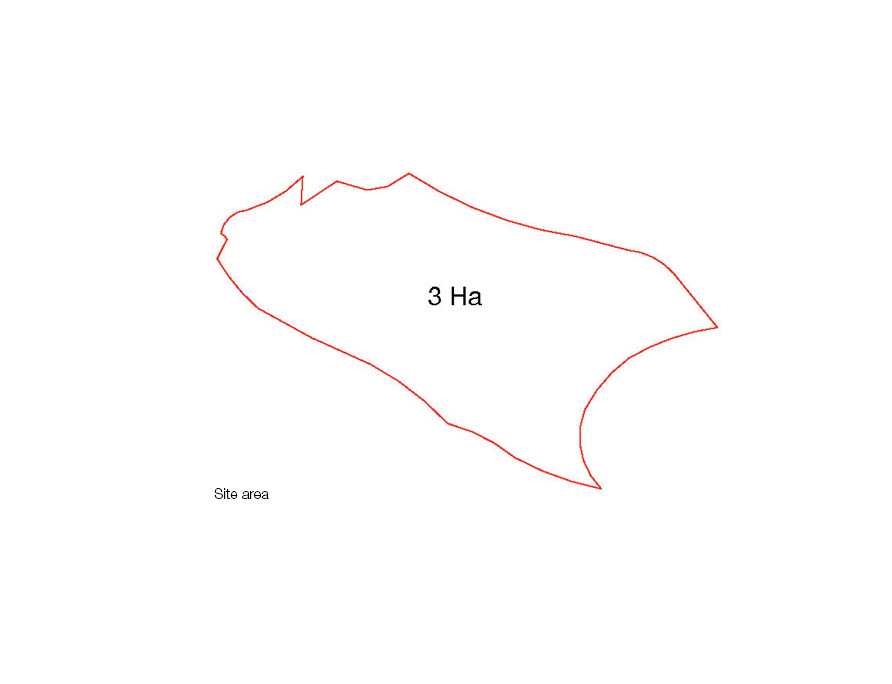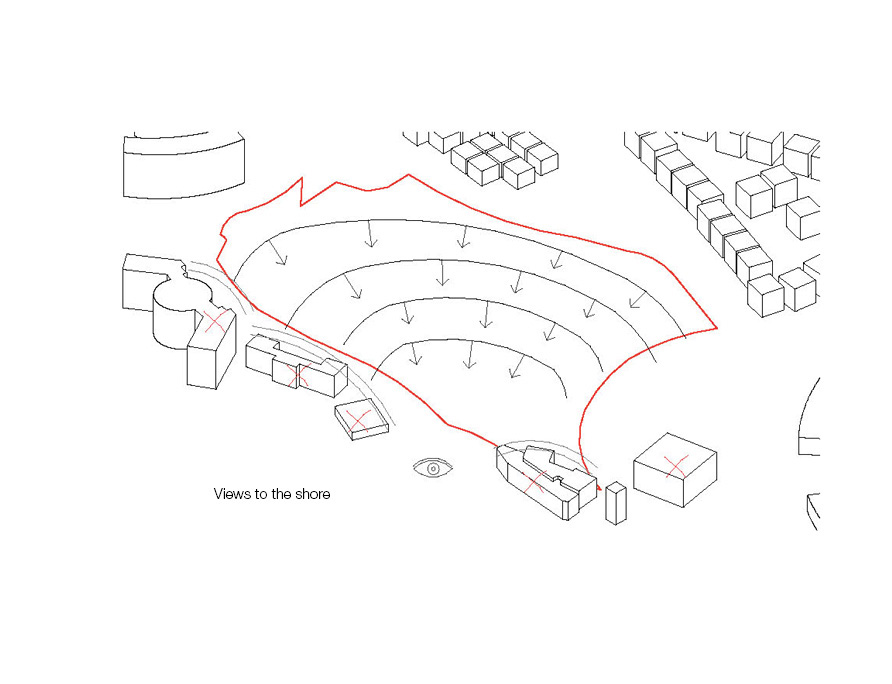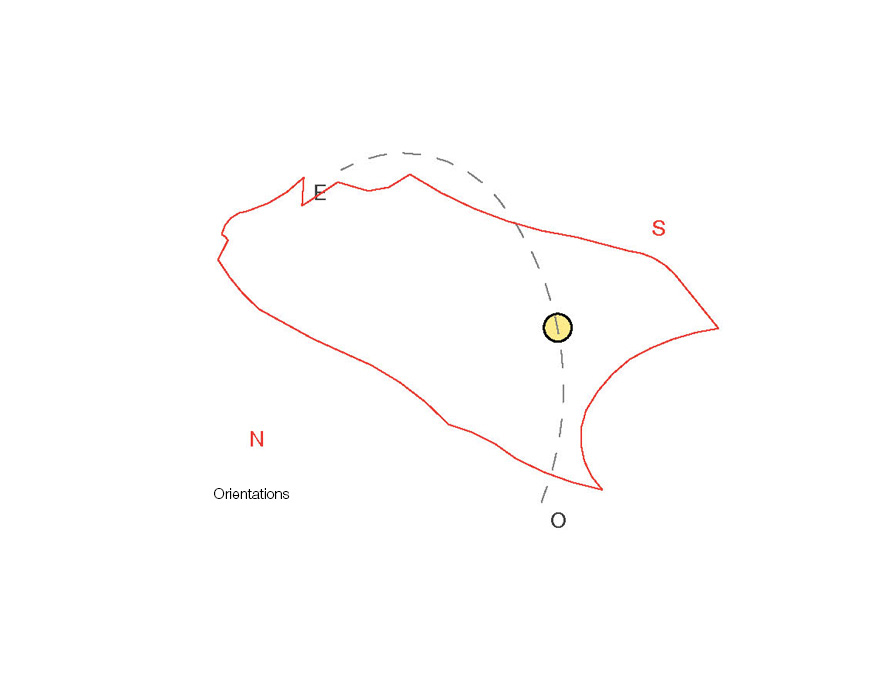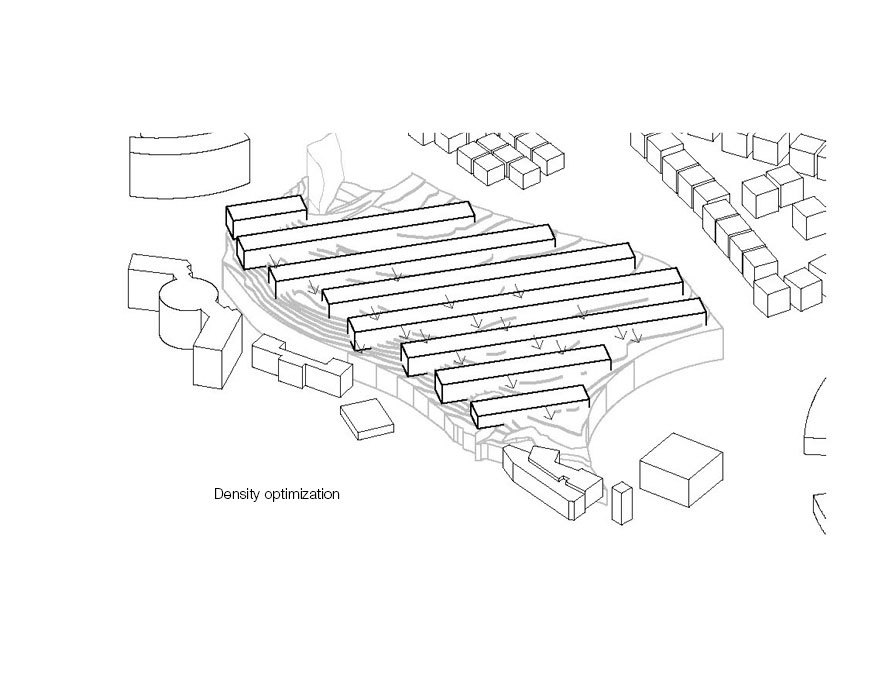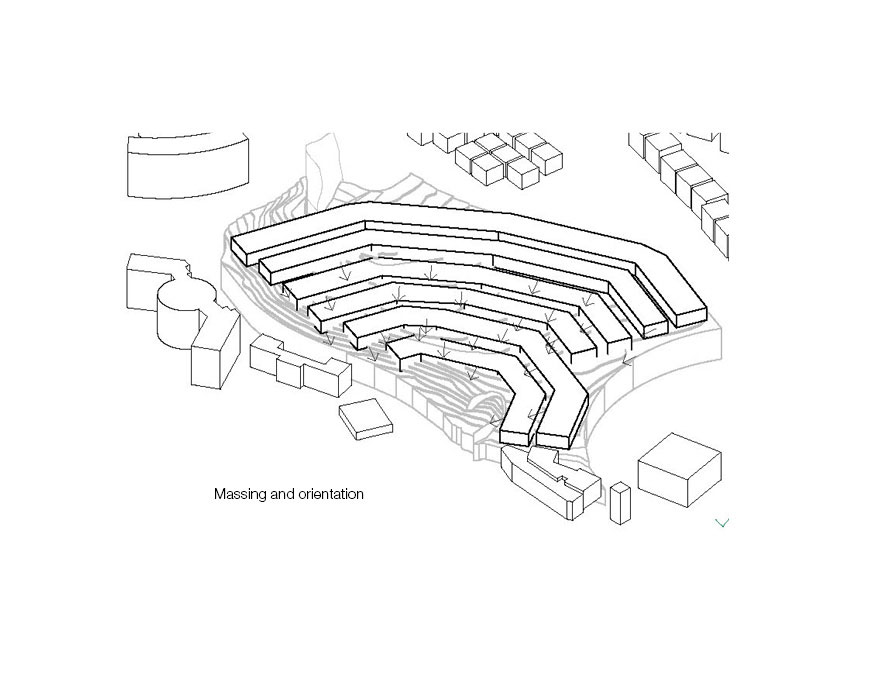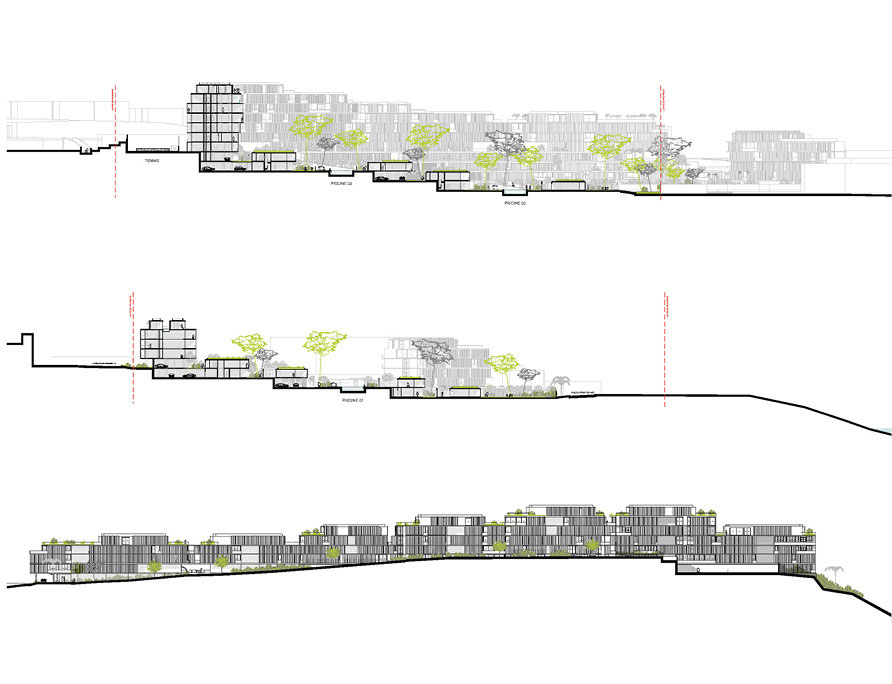 | | | |
| --- | --- | --- |
| Location: Tangier | Program: Housing | Size: 30.000sqm |
| Type: Competition | Status: In progress | |
Blending landscape and architecture.
Tangier Sky Balcony's project was based on three sets of rules: all apartments should have views towards the sea shore, have an equivalent spatial quality, and blend in the surrounding landscape in osmosis with its natural environment.
The operation have been conceived keeping a strong horizontality, gently playing with the slope to frame views, organize public plazas, and harvest prevailing winds to offer the optimal temperature and hygrothermic comfort.
Walking paths are created through slits in the existing topography, organized around various thematics likewise the hanging gardens of Babylon. These circulations enable to highlight the complex's green qualities as well as emphasize the diversity of Mediterranean vegetal species.