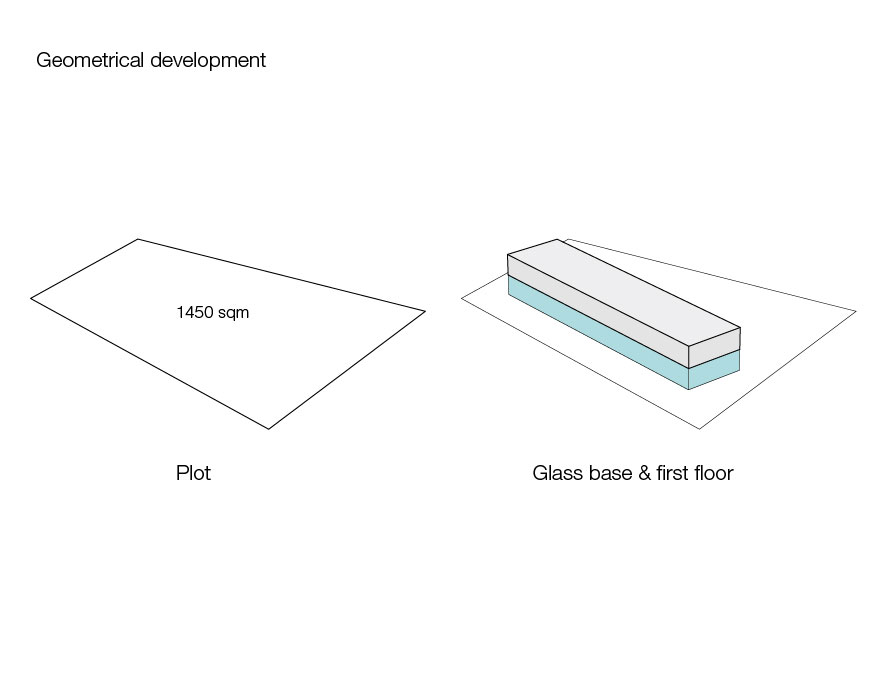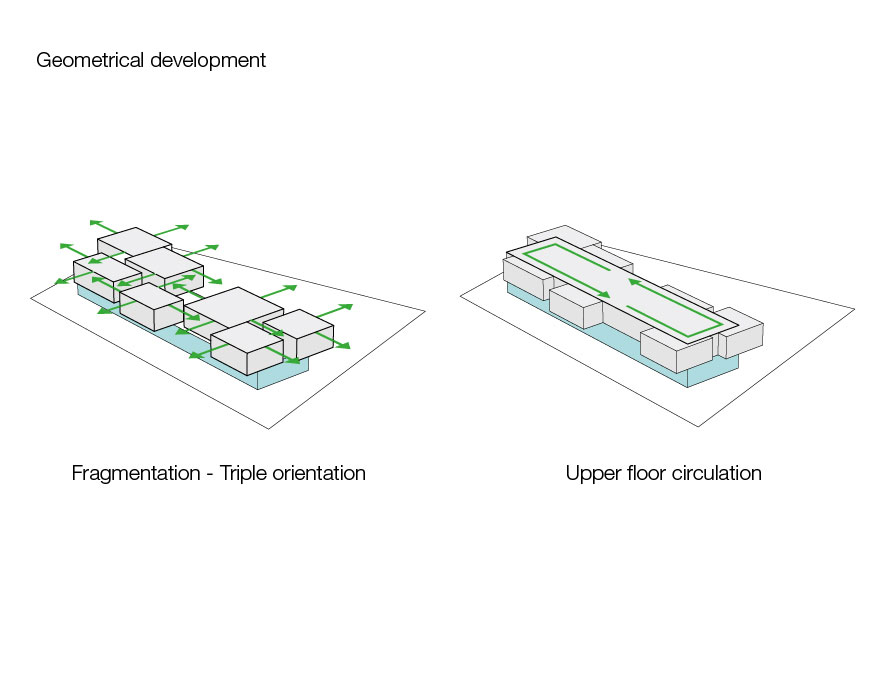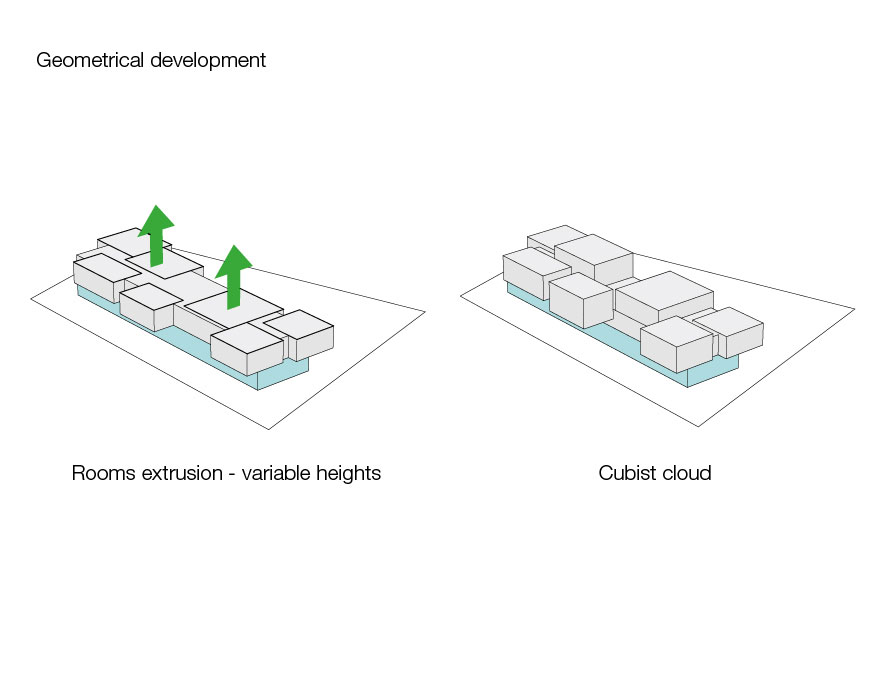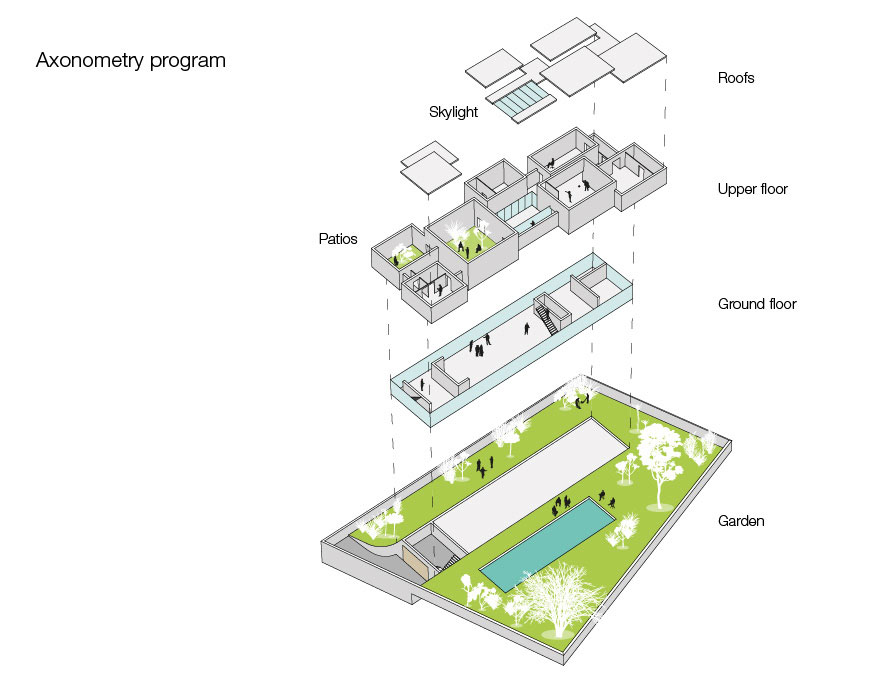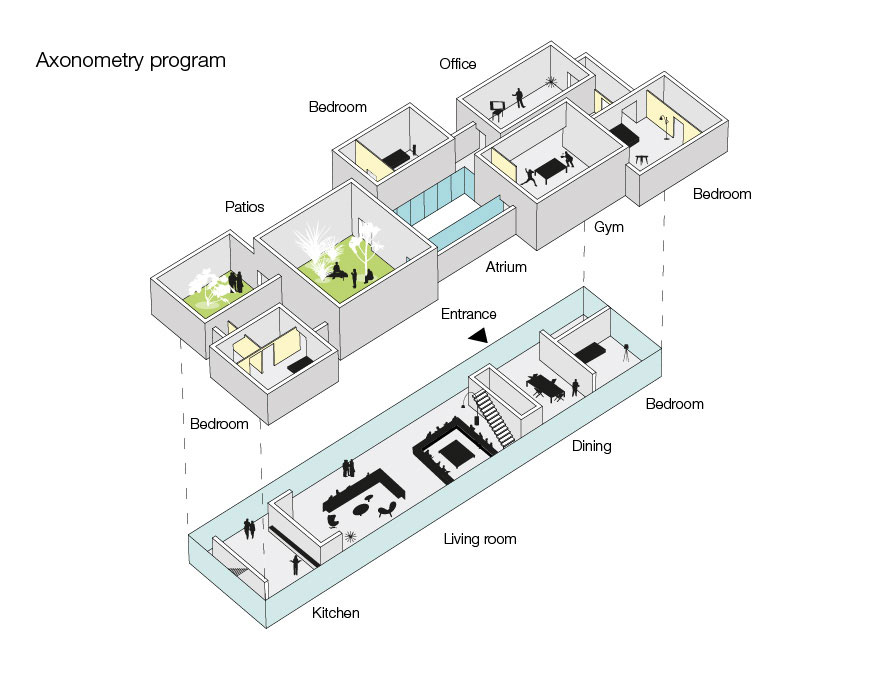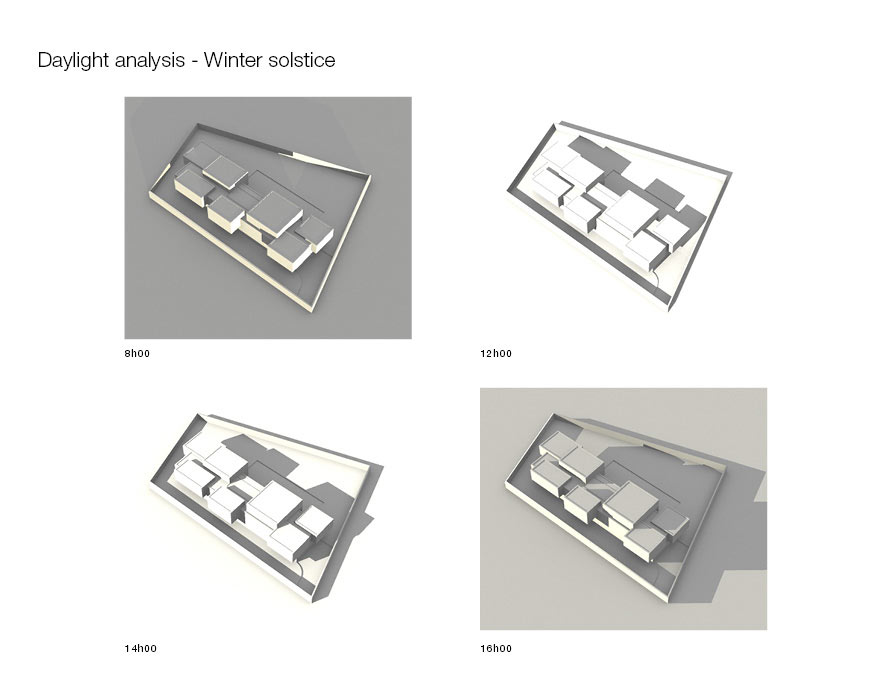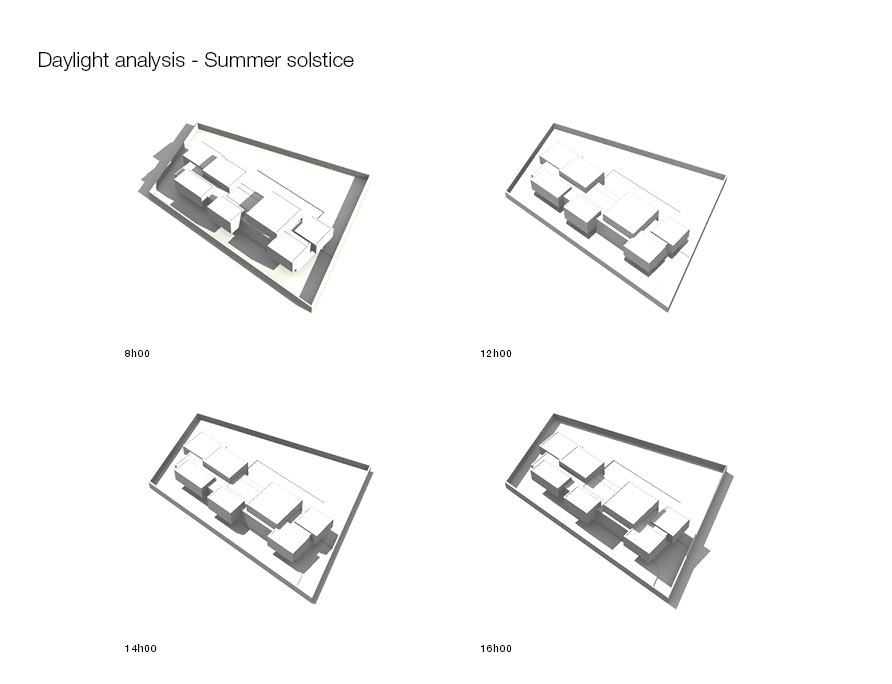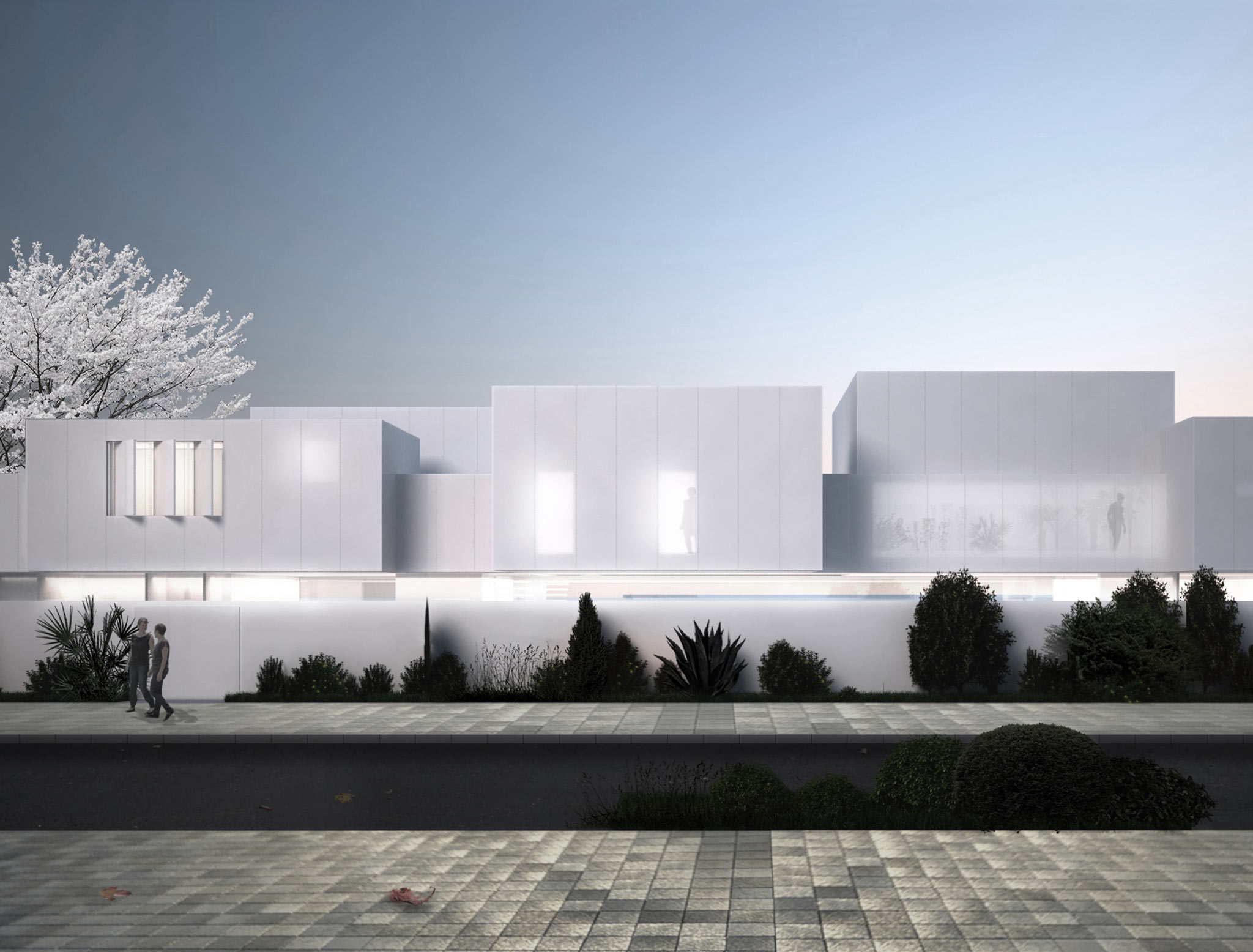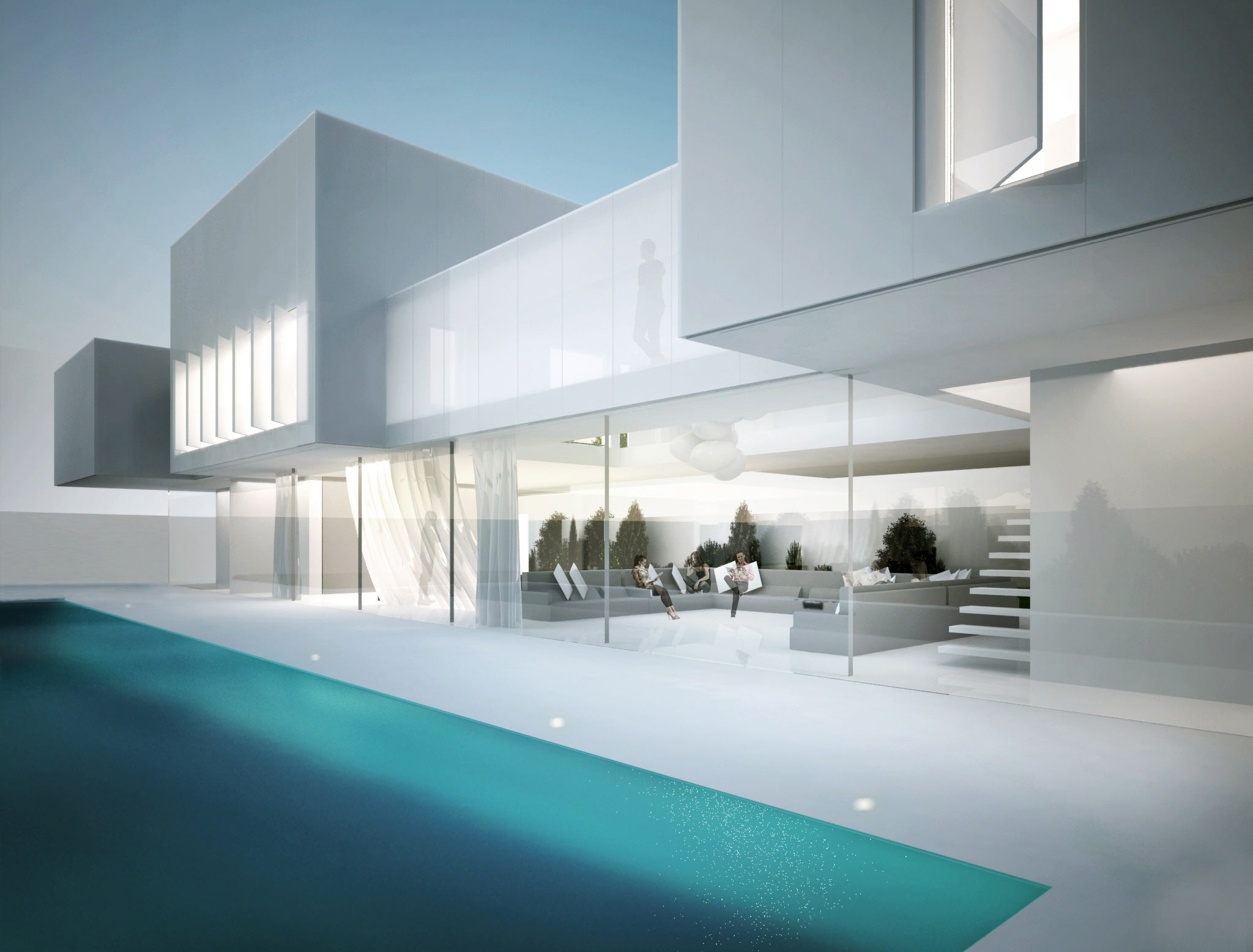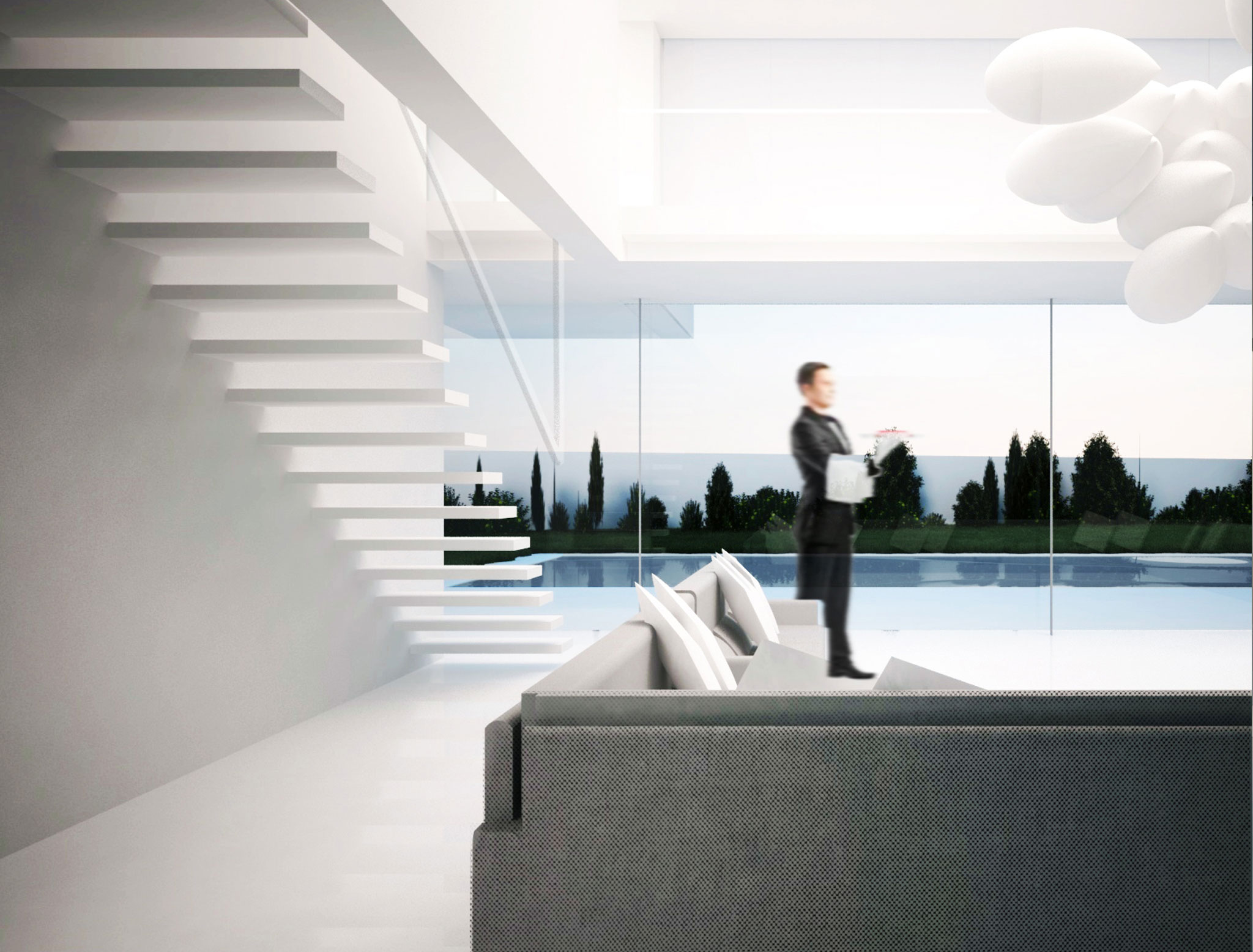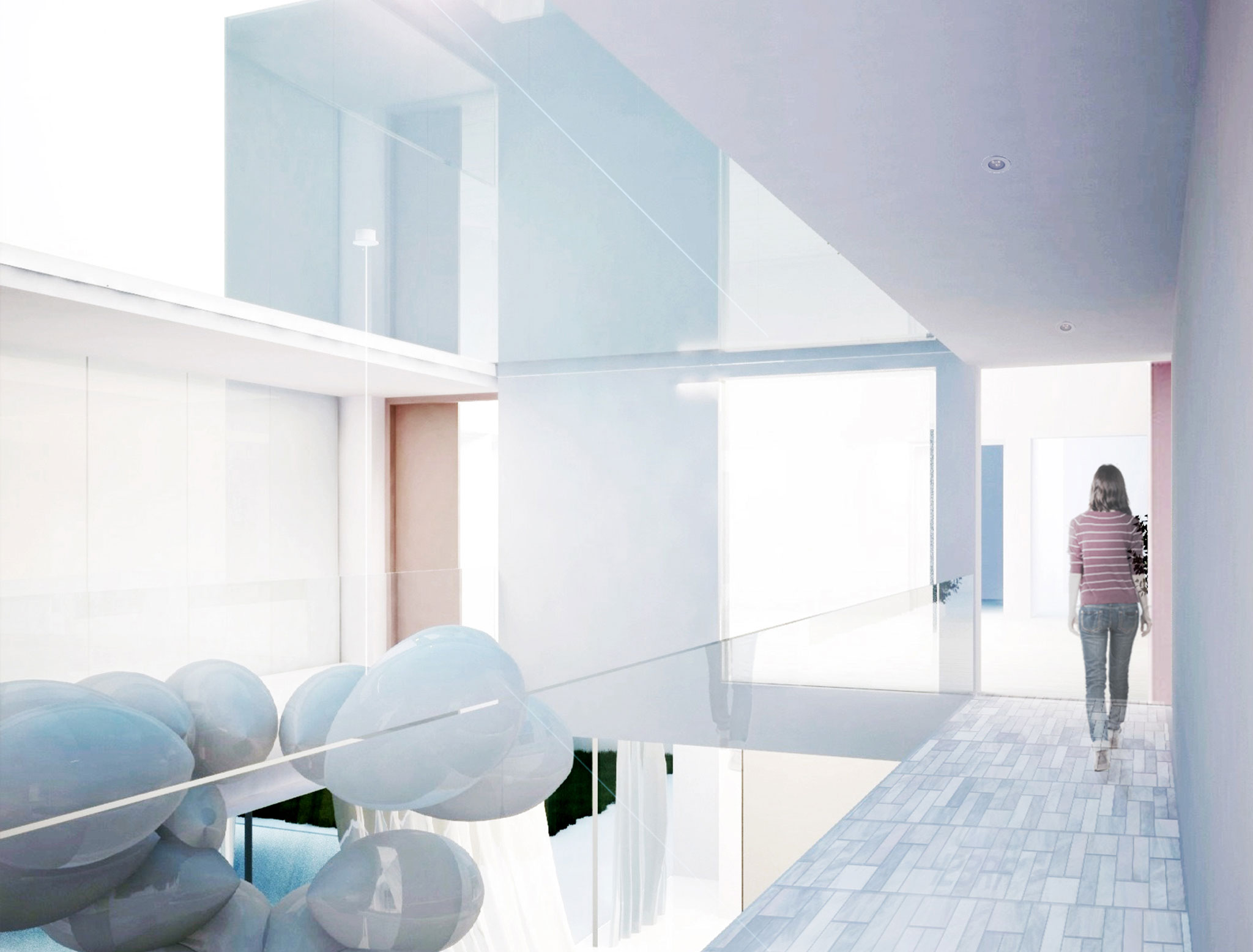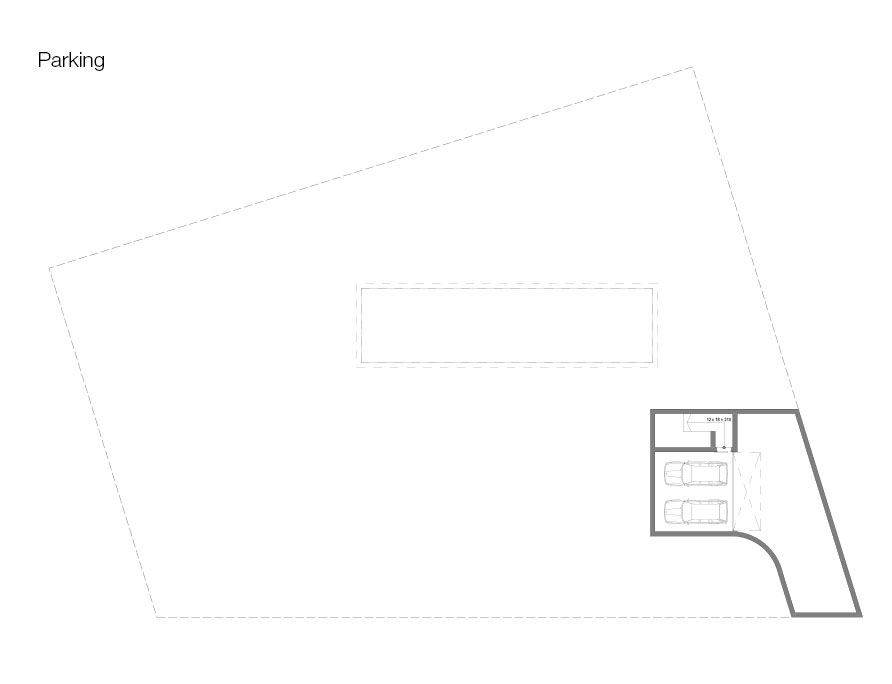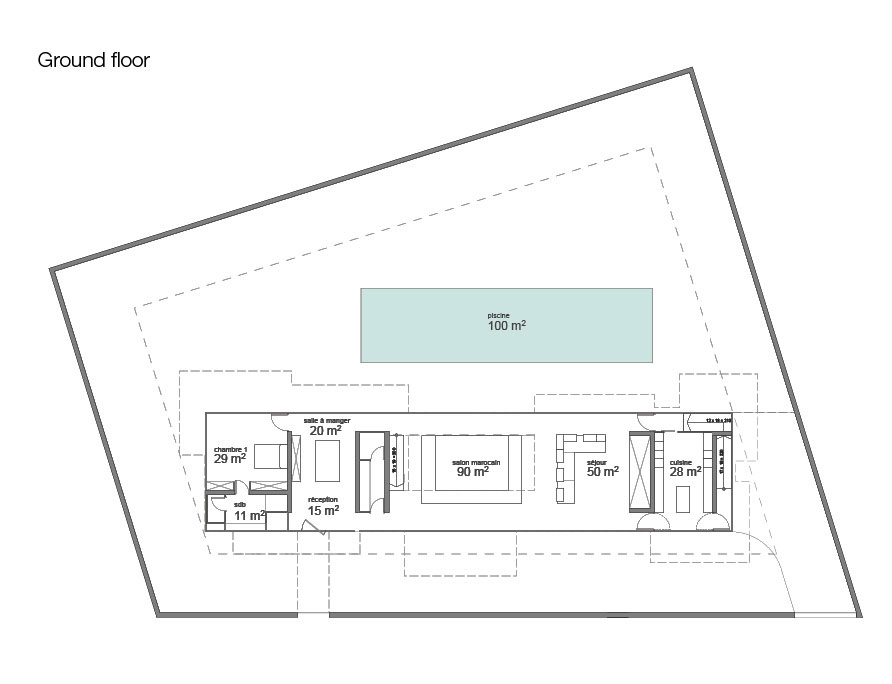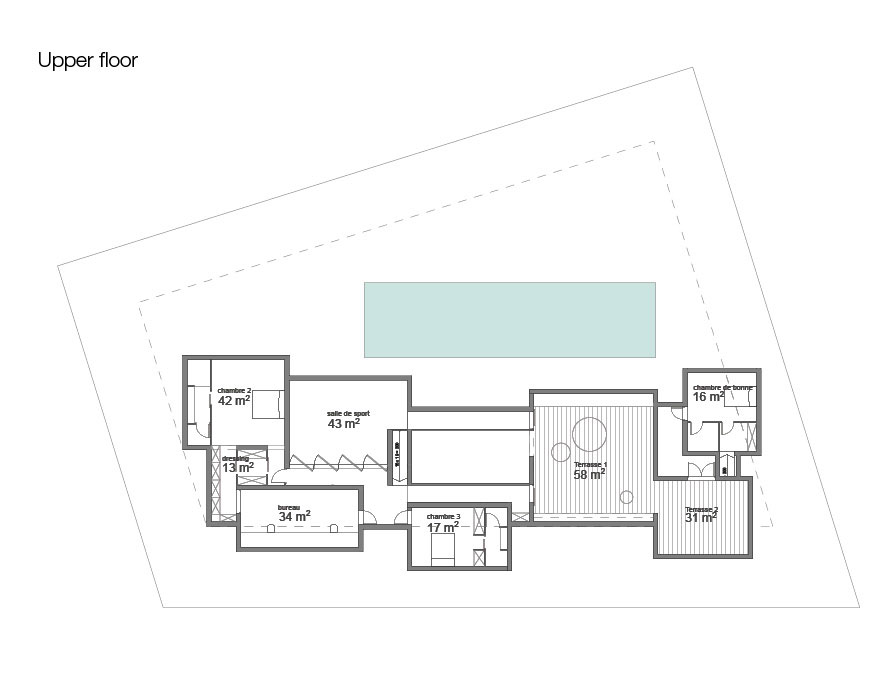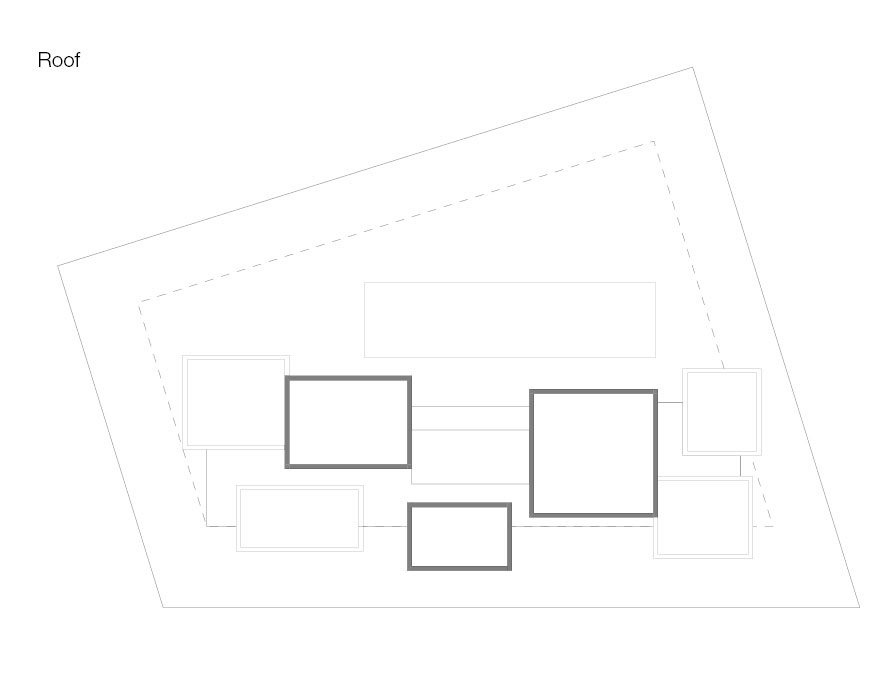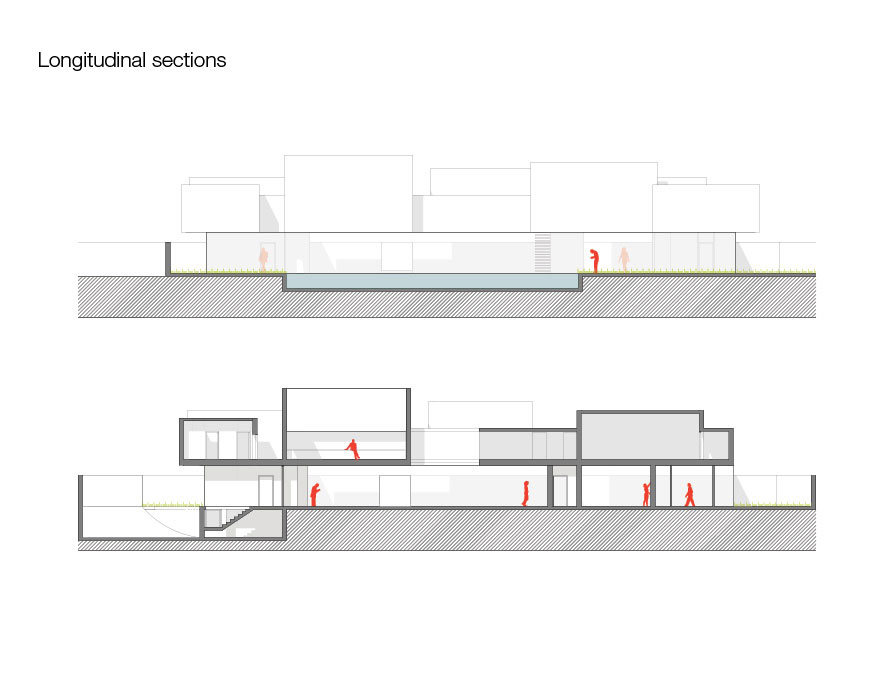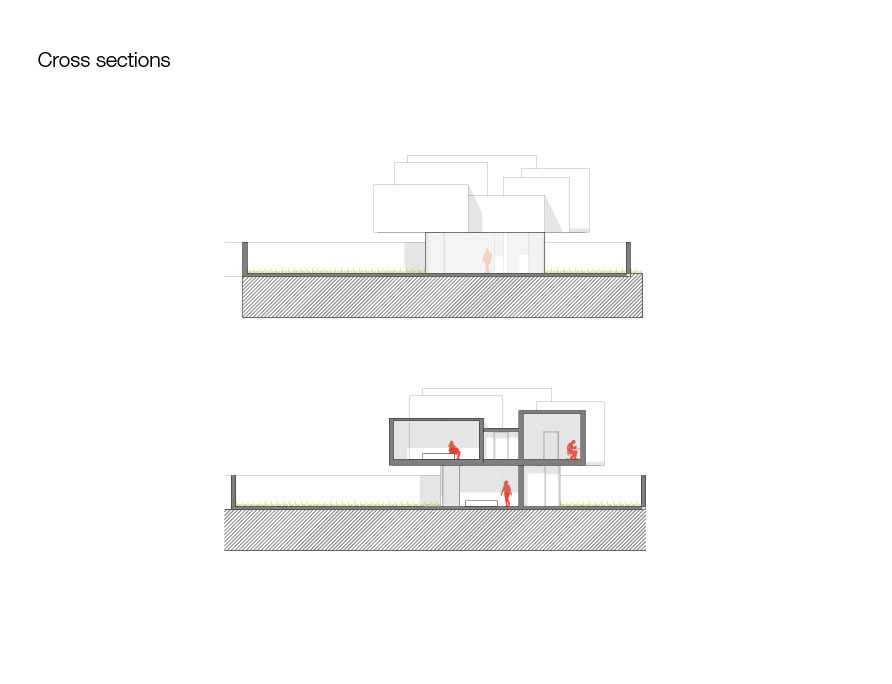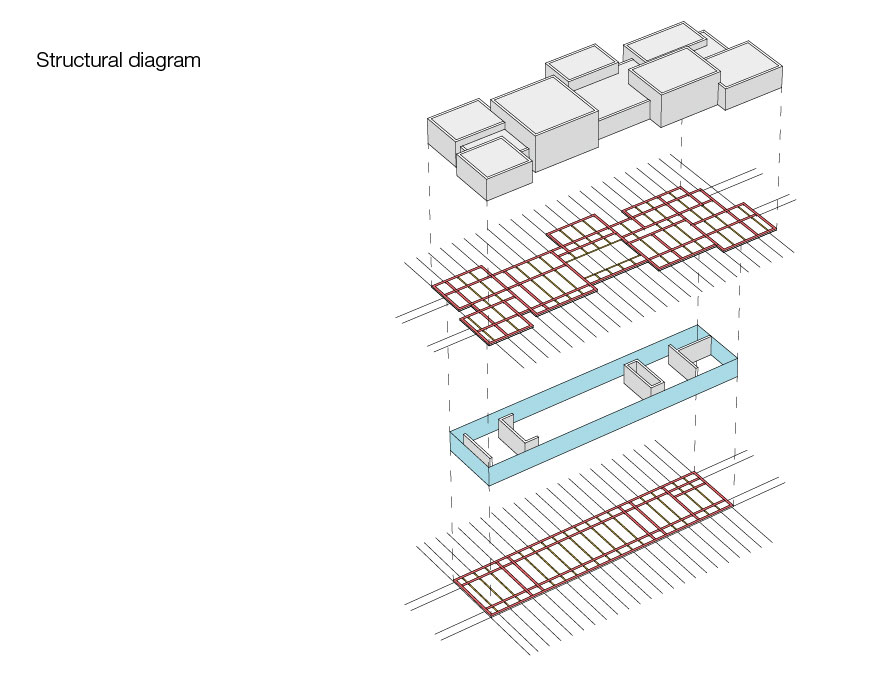 | | | |
| --- | --- | --- |
| Location: Rabat | Program: Private house | Size: 600sqm |
| Type: Commission | Status: Under construction | |
"Snowflake on the river, one moment white, then gone forever." Hossein Manteghian.
Casa dar Essalam was conceived to make minimal geometry coalesce with material ephemerality. The house features an organizational shift from the ground floor designed as a continuum of reception spaces, and the upper floor, fragmented, to accommodate for privacy, individual rooms, and multiple orientations, thus optimizing daylight.
Views are tailored to be both horizontal and vertical, framing specific elements of the surrounding landscape, as well as through open air atriums establishing a direct relationship with the sky.
The material aspect has been developed to emphasize the building's elusive boundaries, using glass on the ground floor to blur the boundary between inside and outside, as well as Corian for the upper floor's facades. Creating a full range of depth and shadows, this visual apparatus enables to foster a feeling of weightlessness, likewise a cubist cloud.