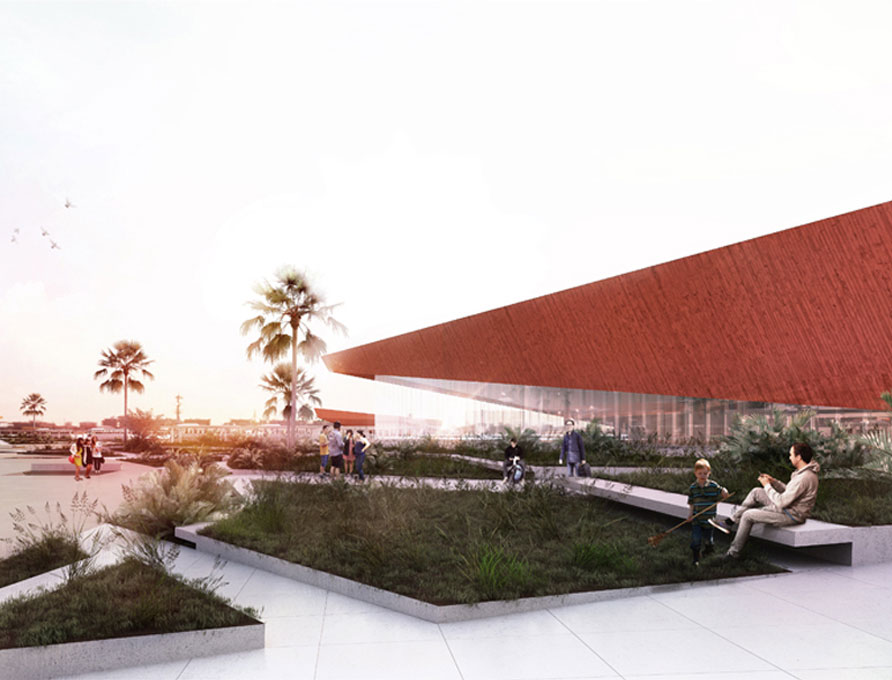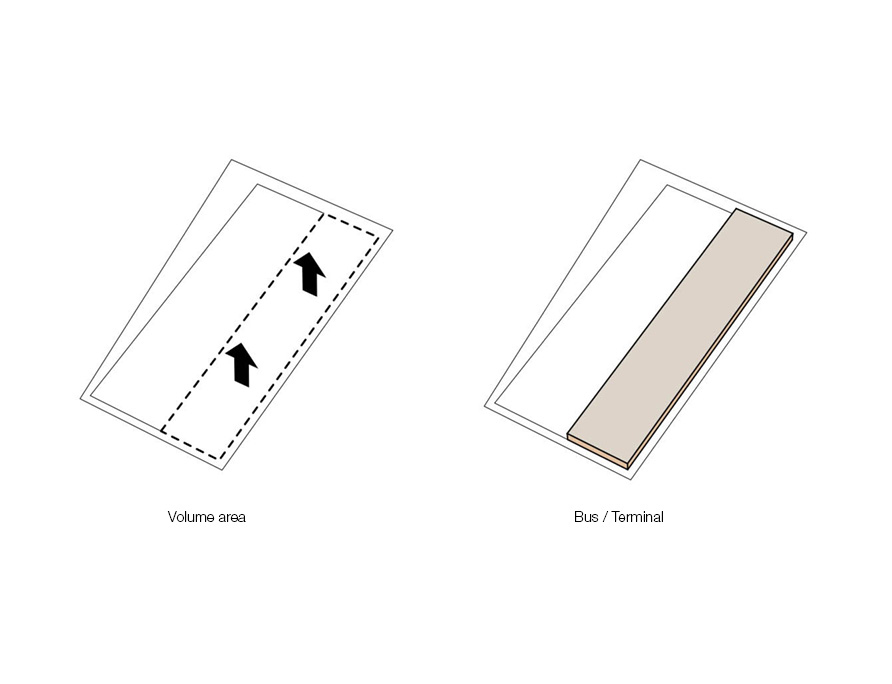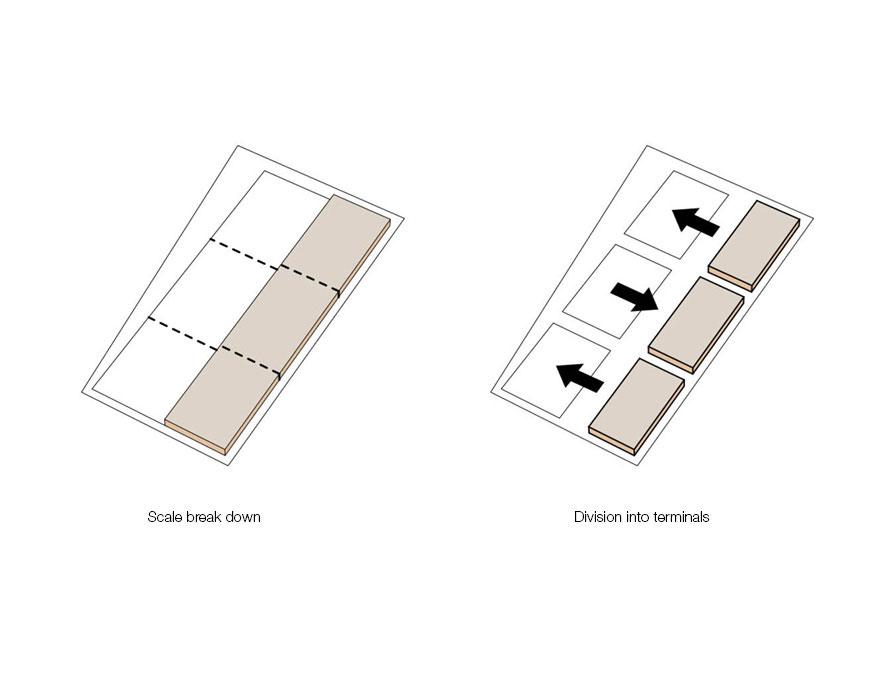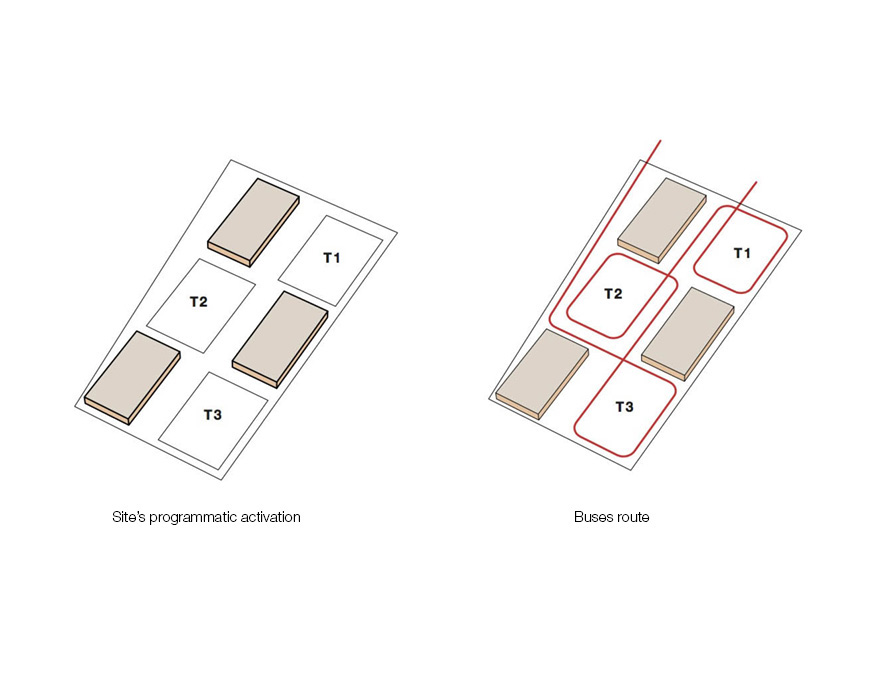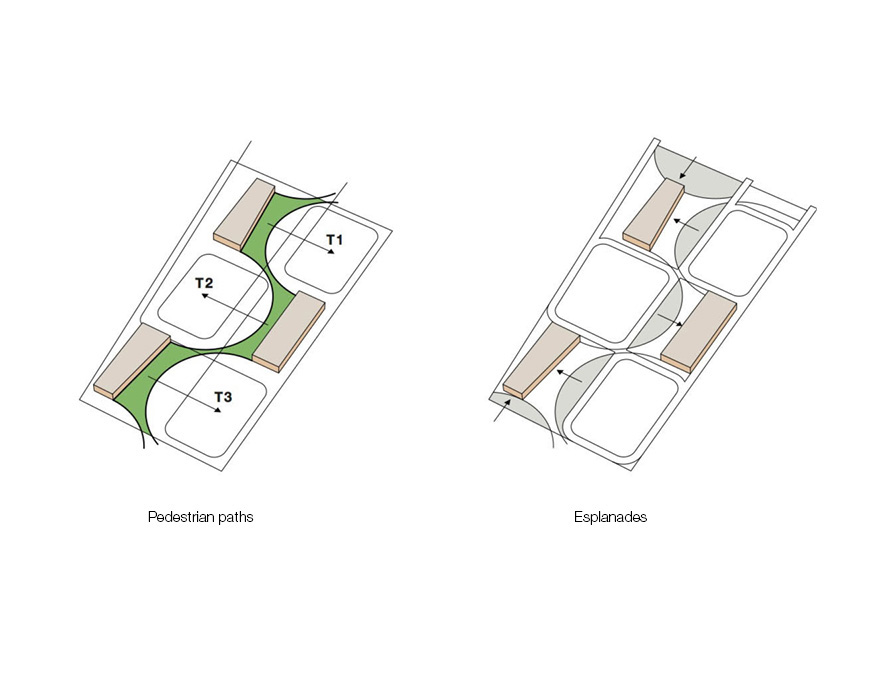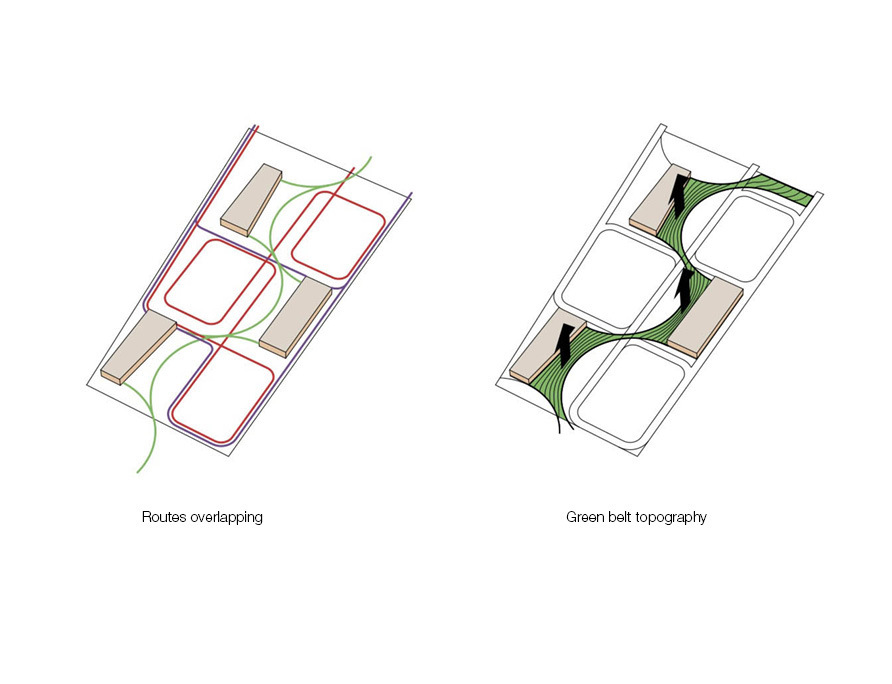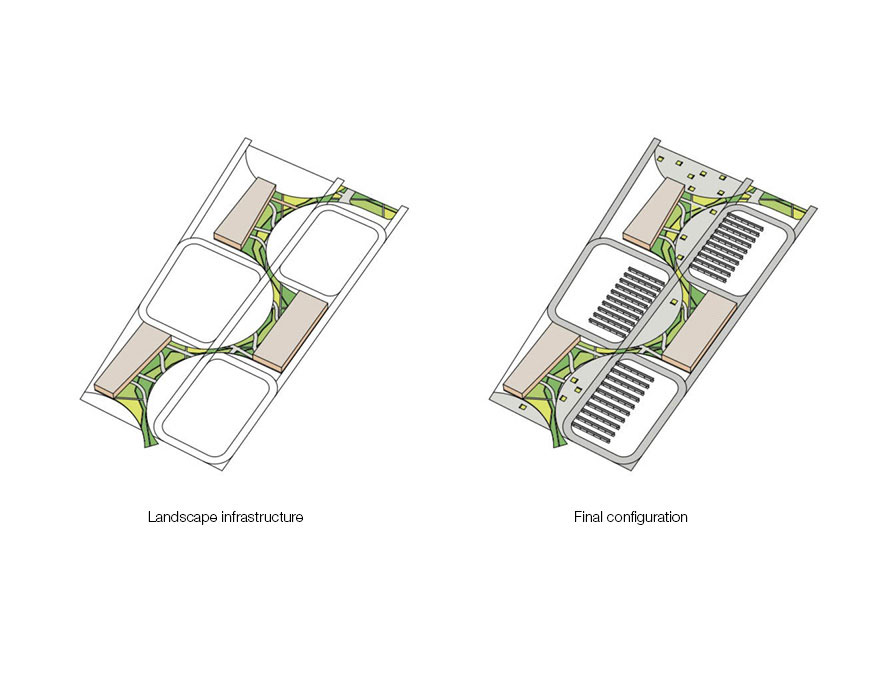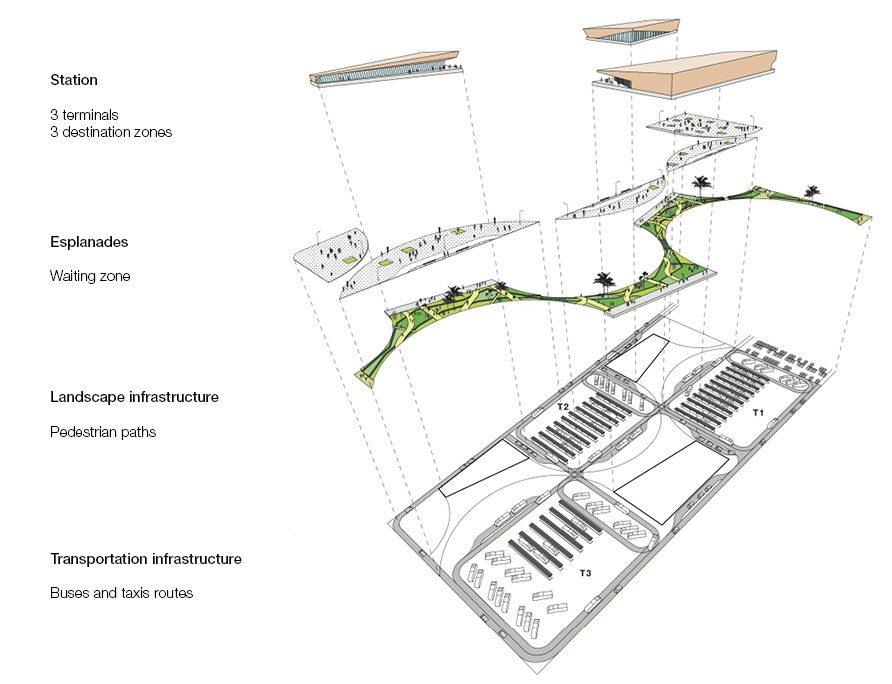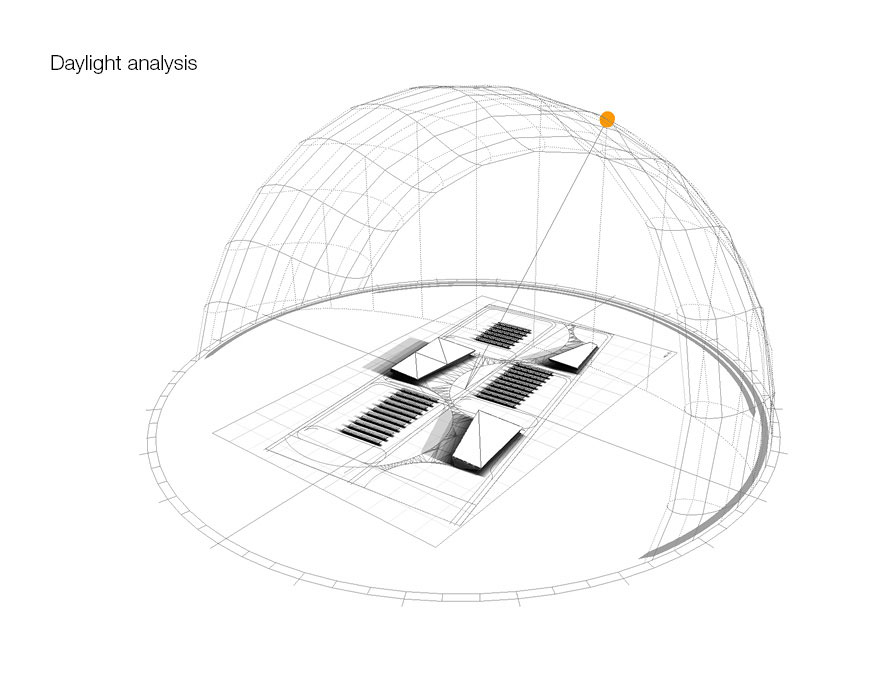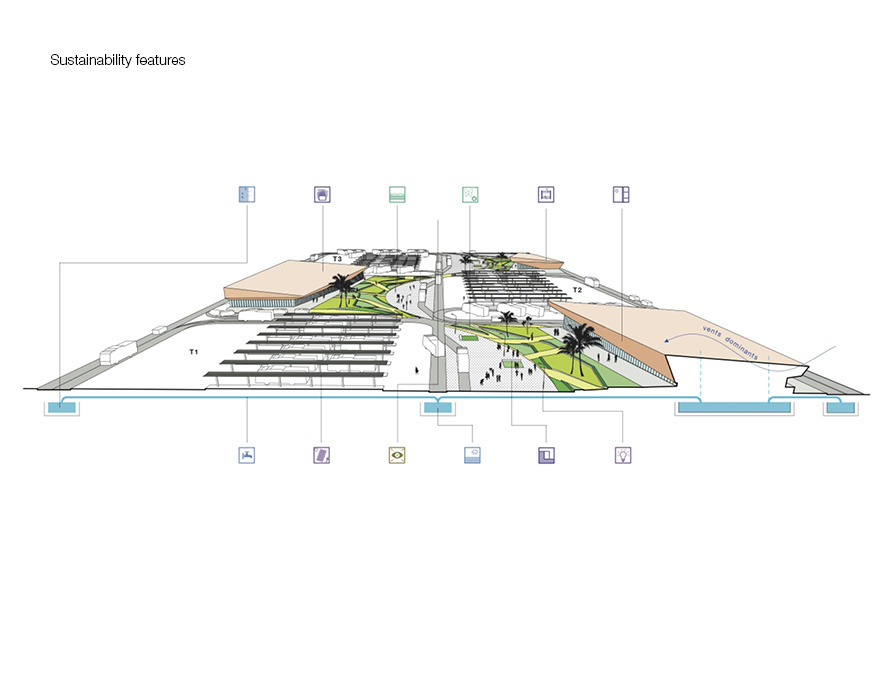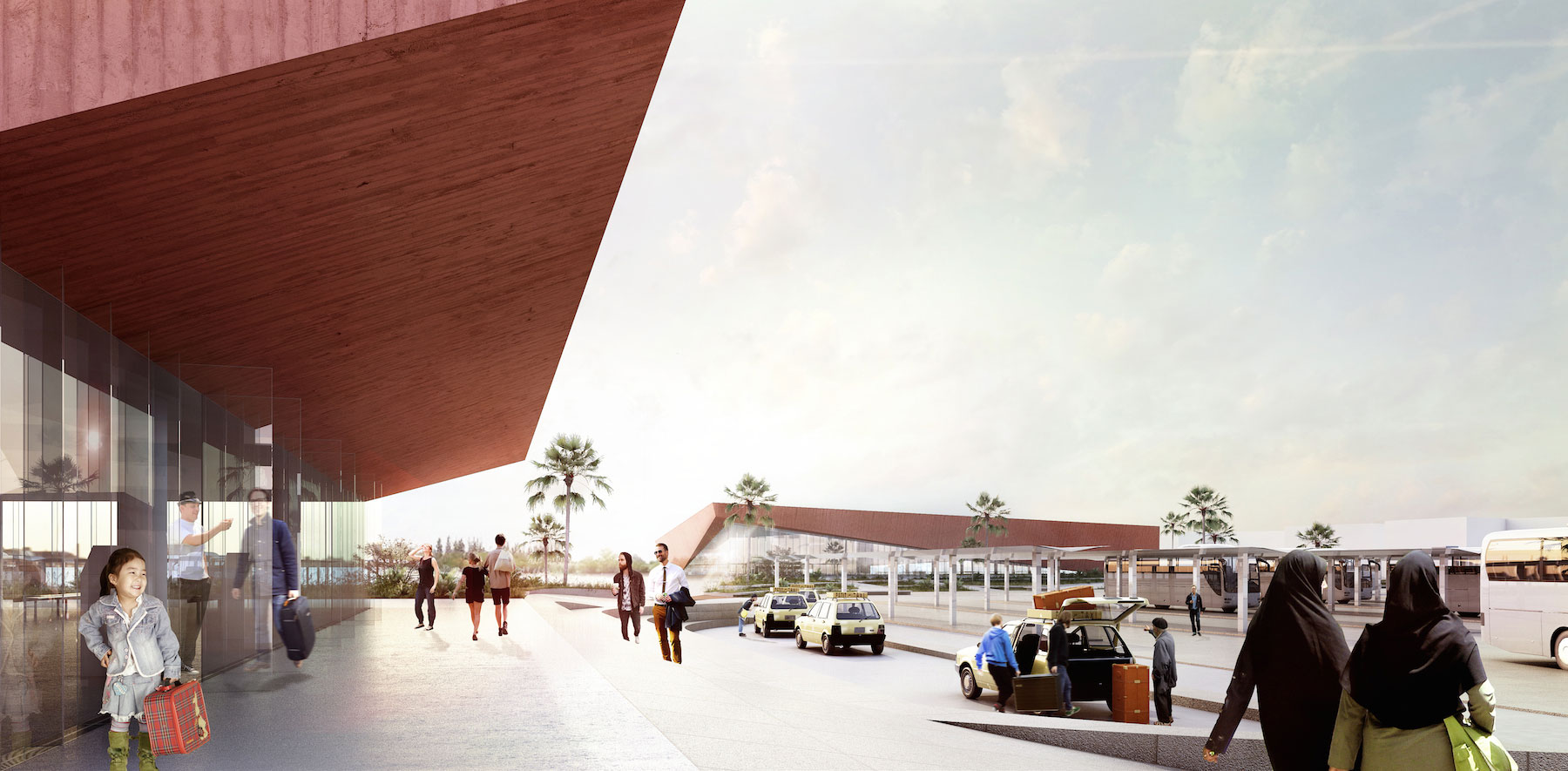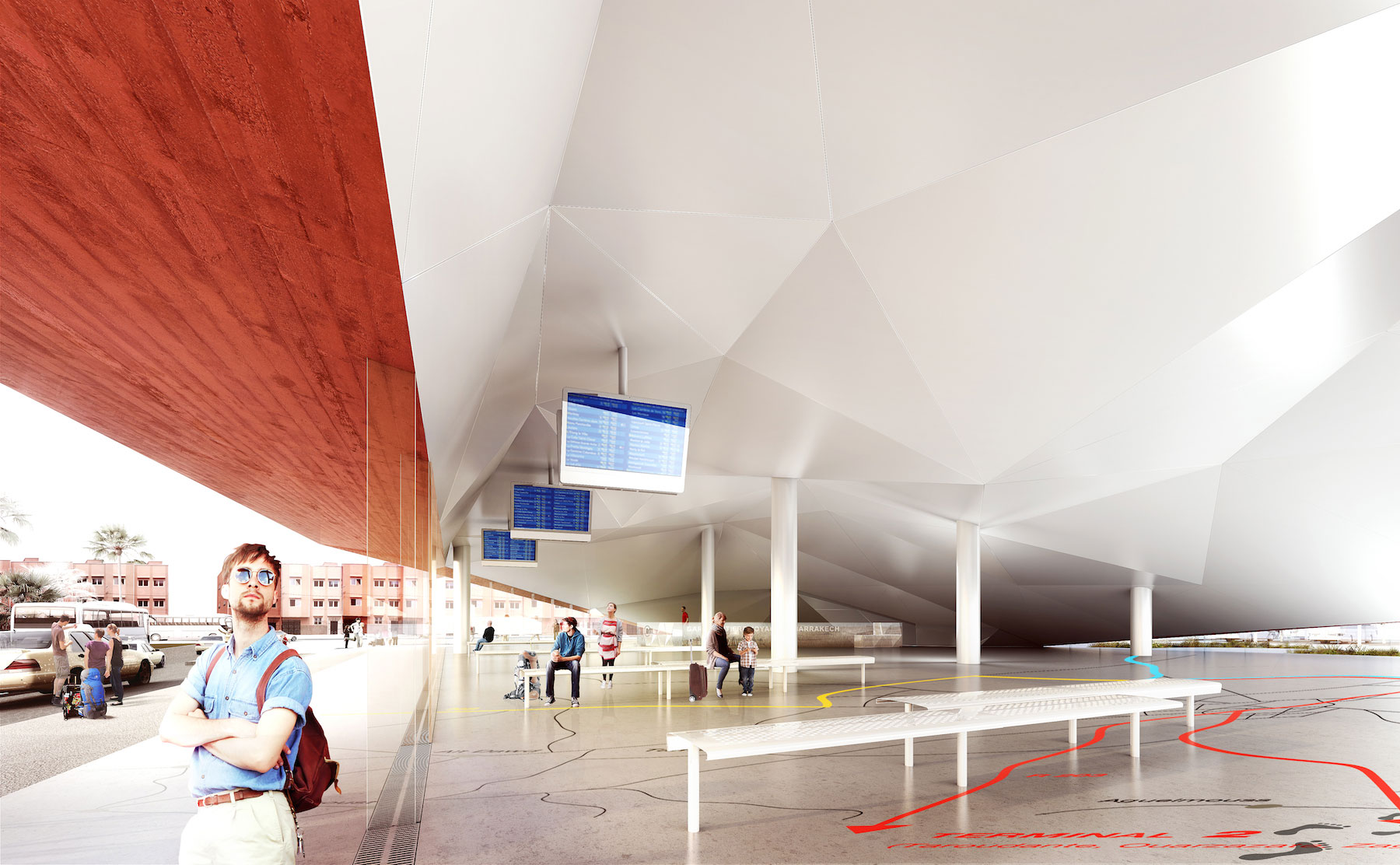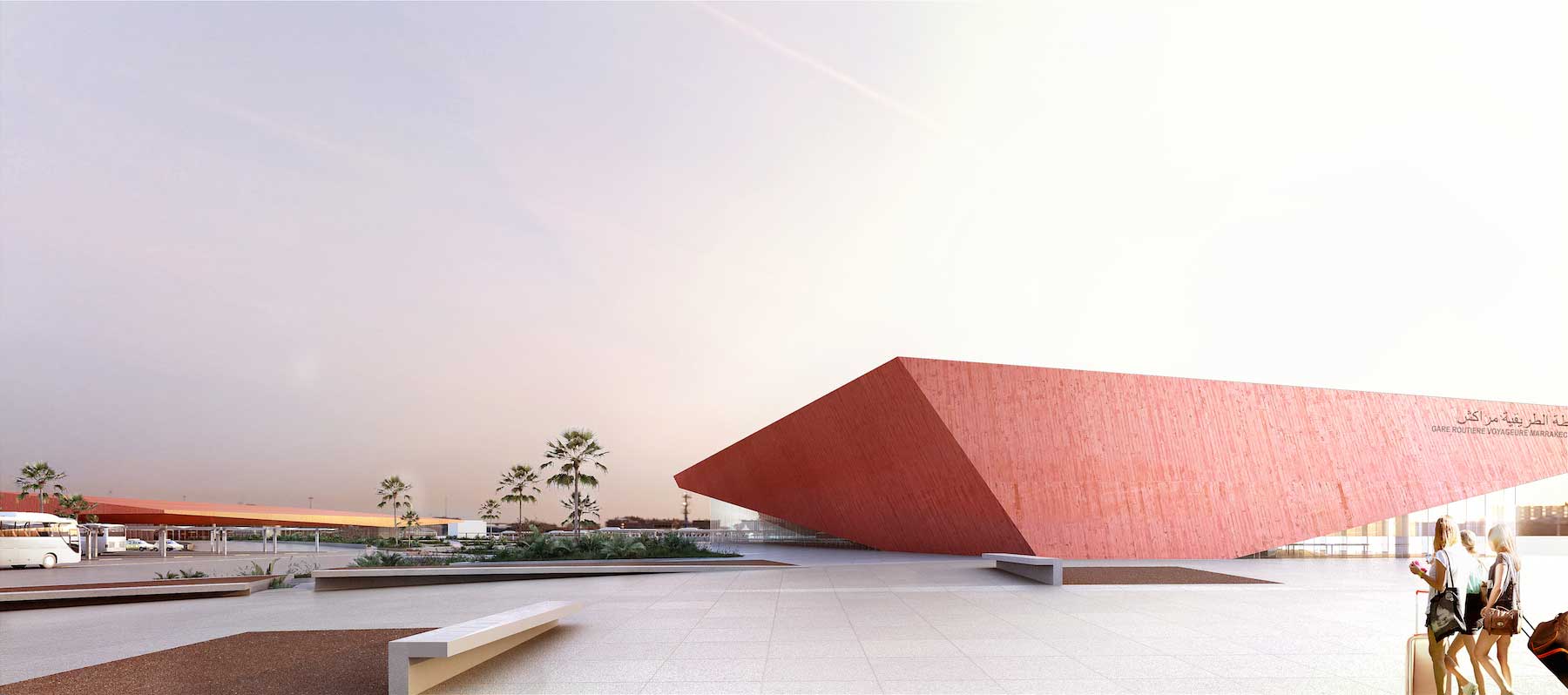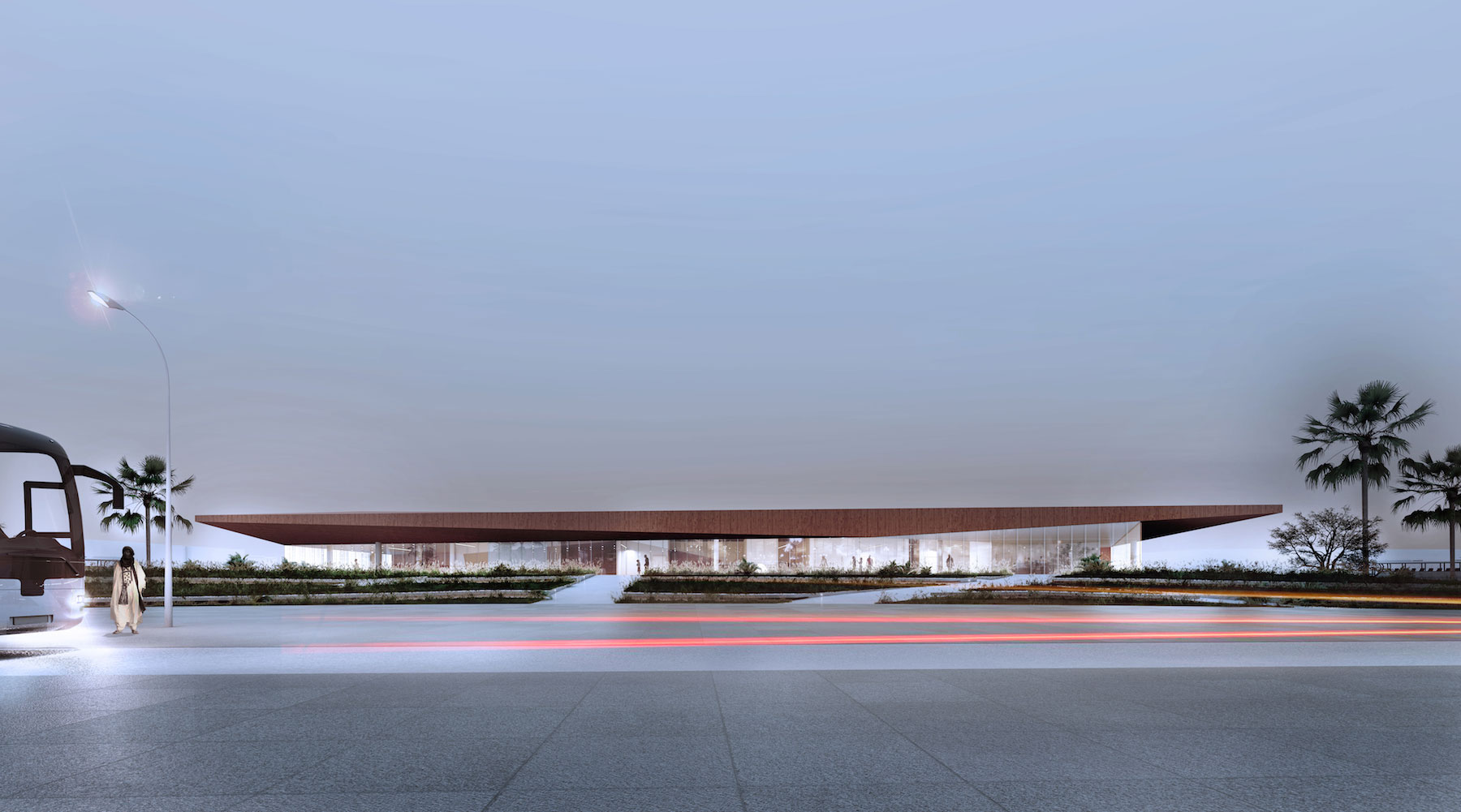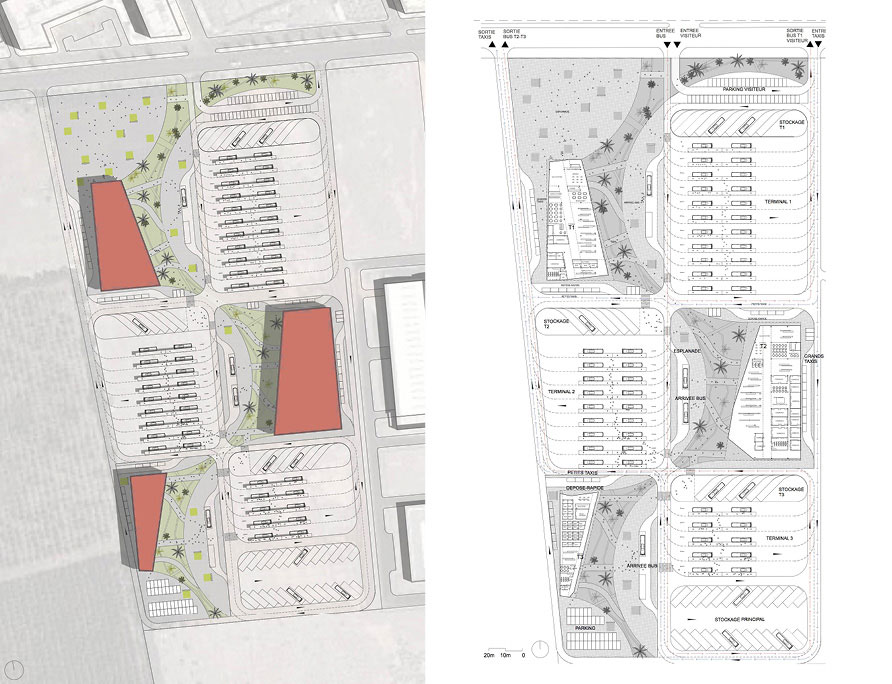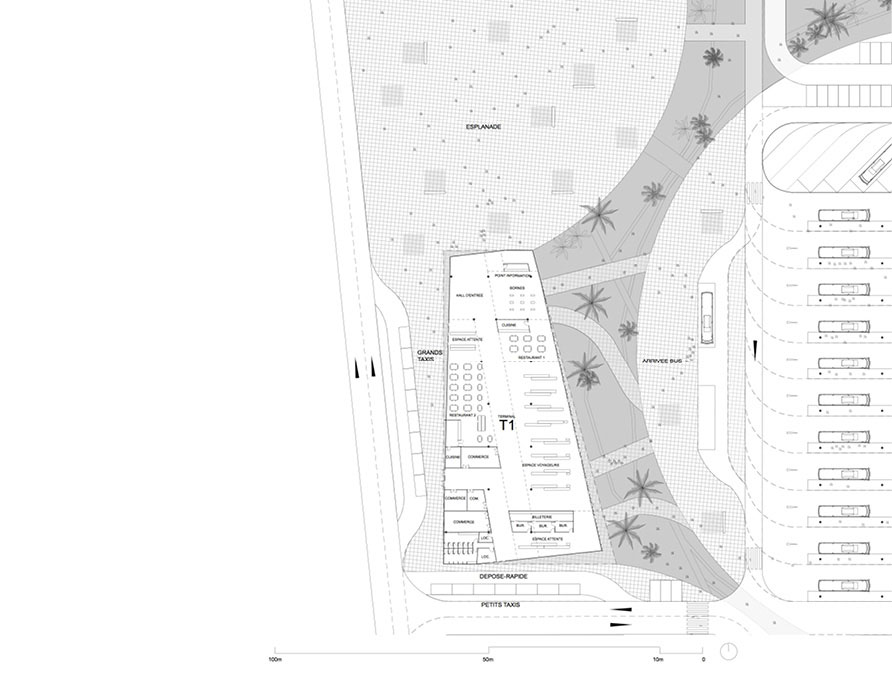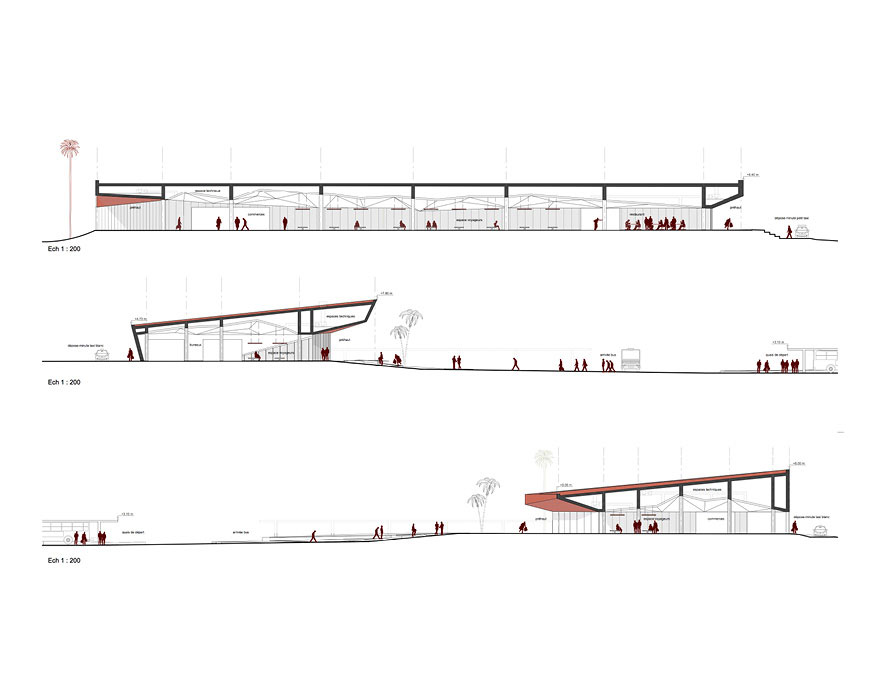 Marrakech Central bus Terminal
| | | |
| --- | --- | --- |
| Location: Marrakech | Program: Bus terminal | Size: 10.000sqm |
| Type: Competition | Status: Idea | |
"What people want, above all is order." Stephen Gardiner.
Marrakech new bus terminal has been developed on a pragmatic and rational ground. The project starts by questioning the existing terminal and its functional failures: chaotic traffic, lack of orientation, overlap between buses and pedestrians, maintenance and sustainability, pollution and infrastructural obsolescence.
In order to create an sustainable equipment able to survive the city's future morphological changes, the new central bus terminal proposal pin points these issues individually through: independence of all transportation flows, spatial continuity and interdependence of all buildings, programmatic fragmentation allowing to reduce the equipment's overall scale, and creation of a vibrant, green pedestrian path linking the multiple infrastructural compounds.
The buildings articulation with the overlapping flows aims at creating efficiency and order.