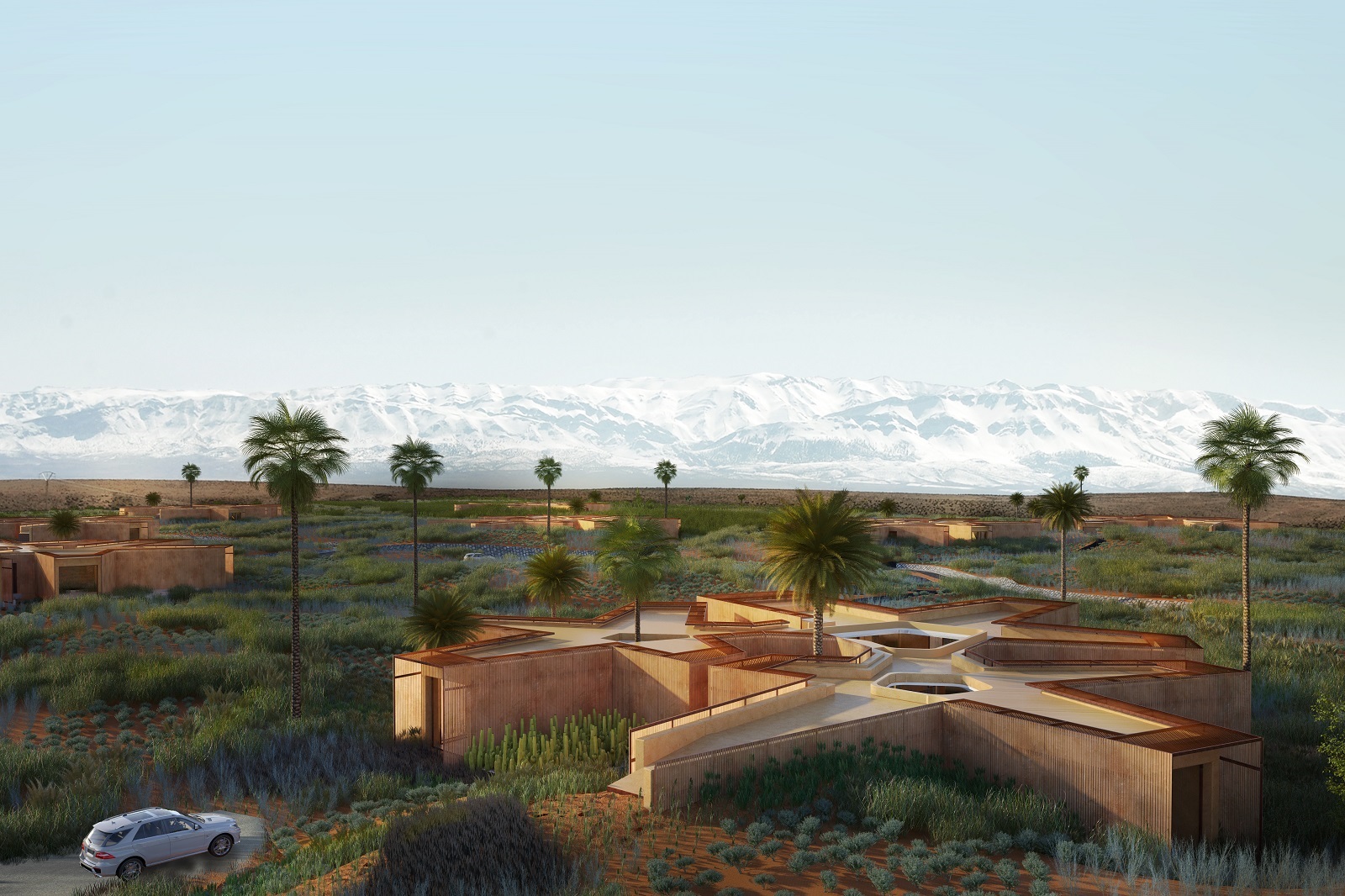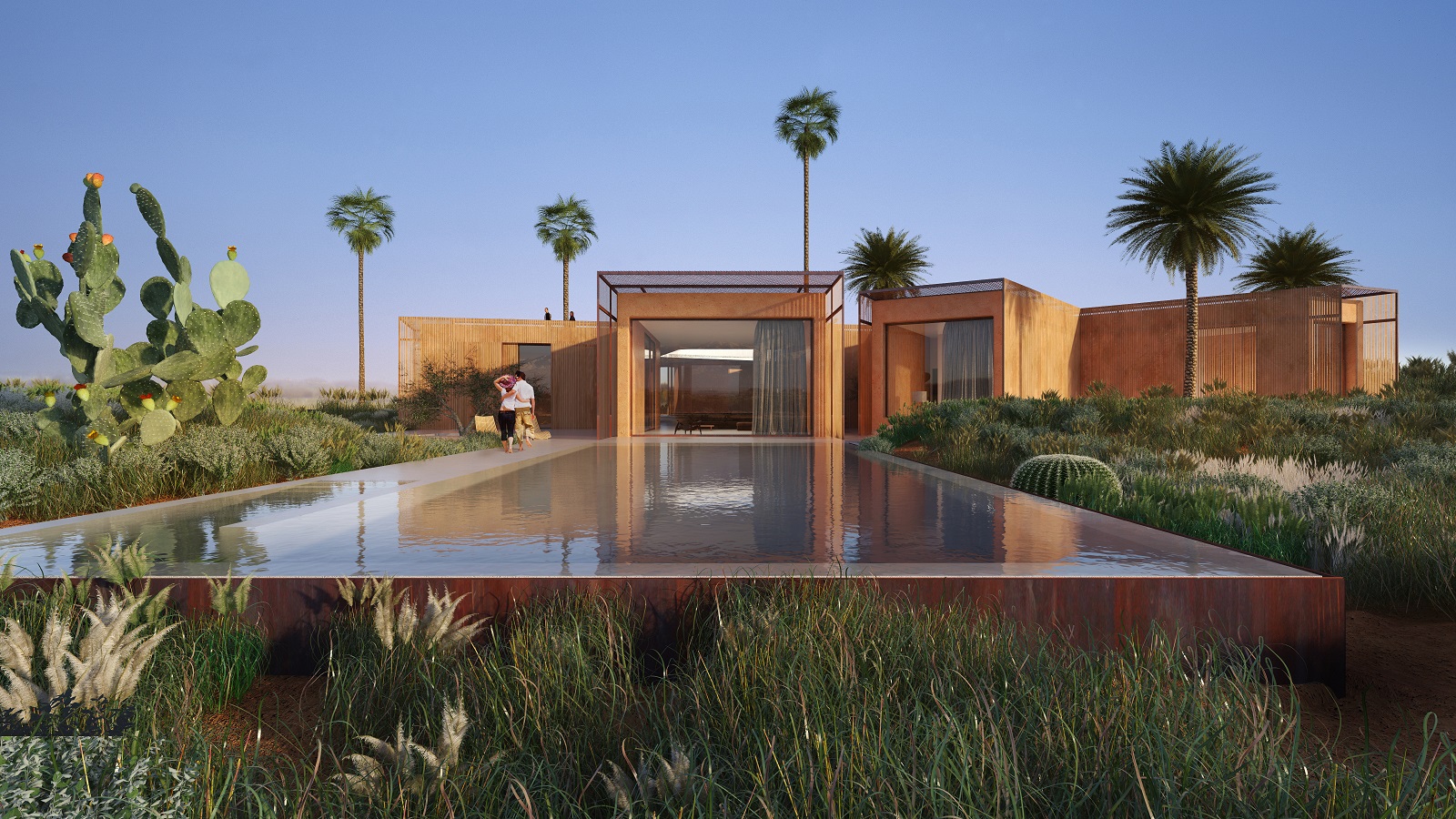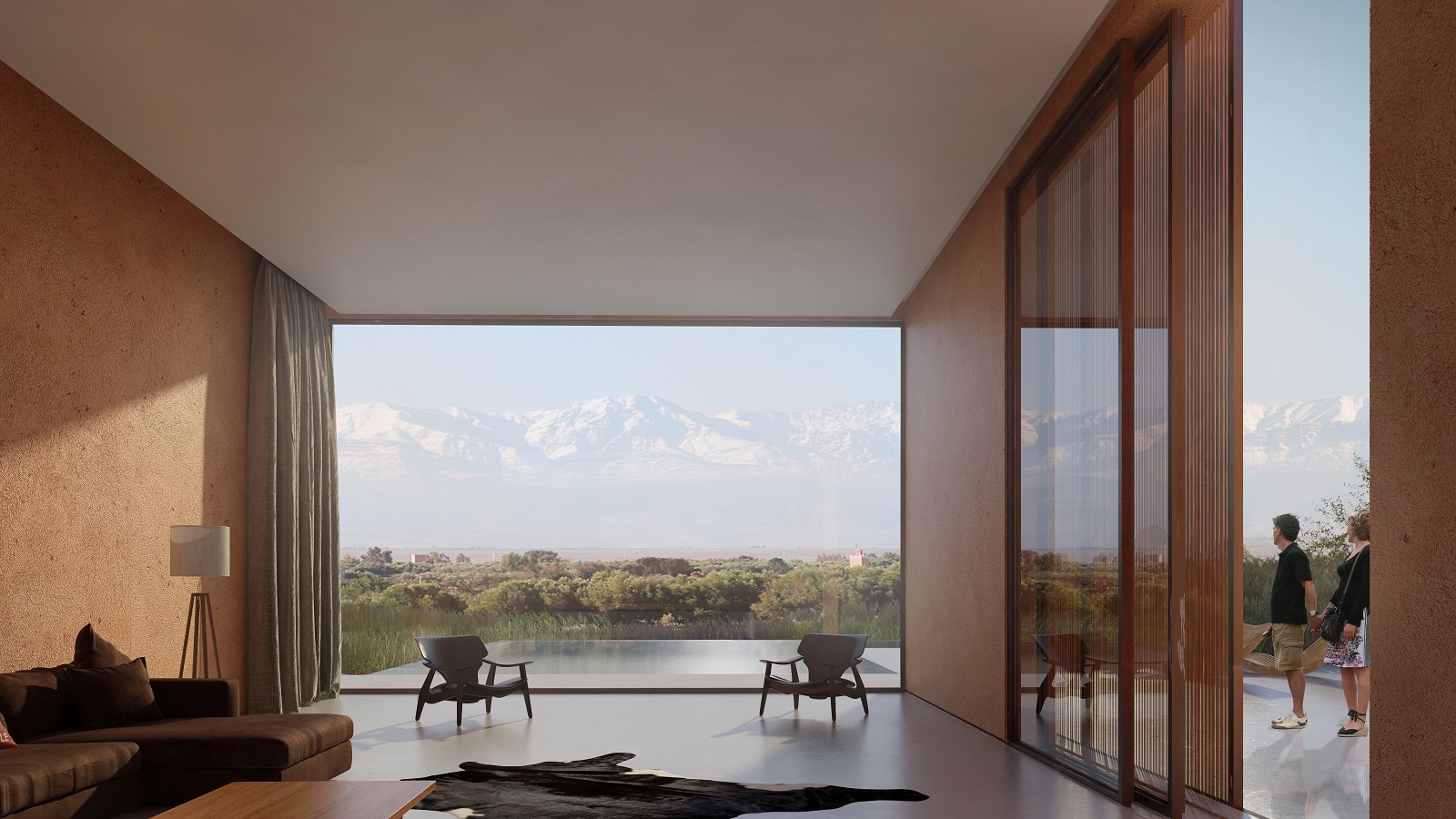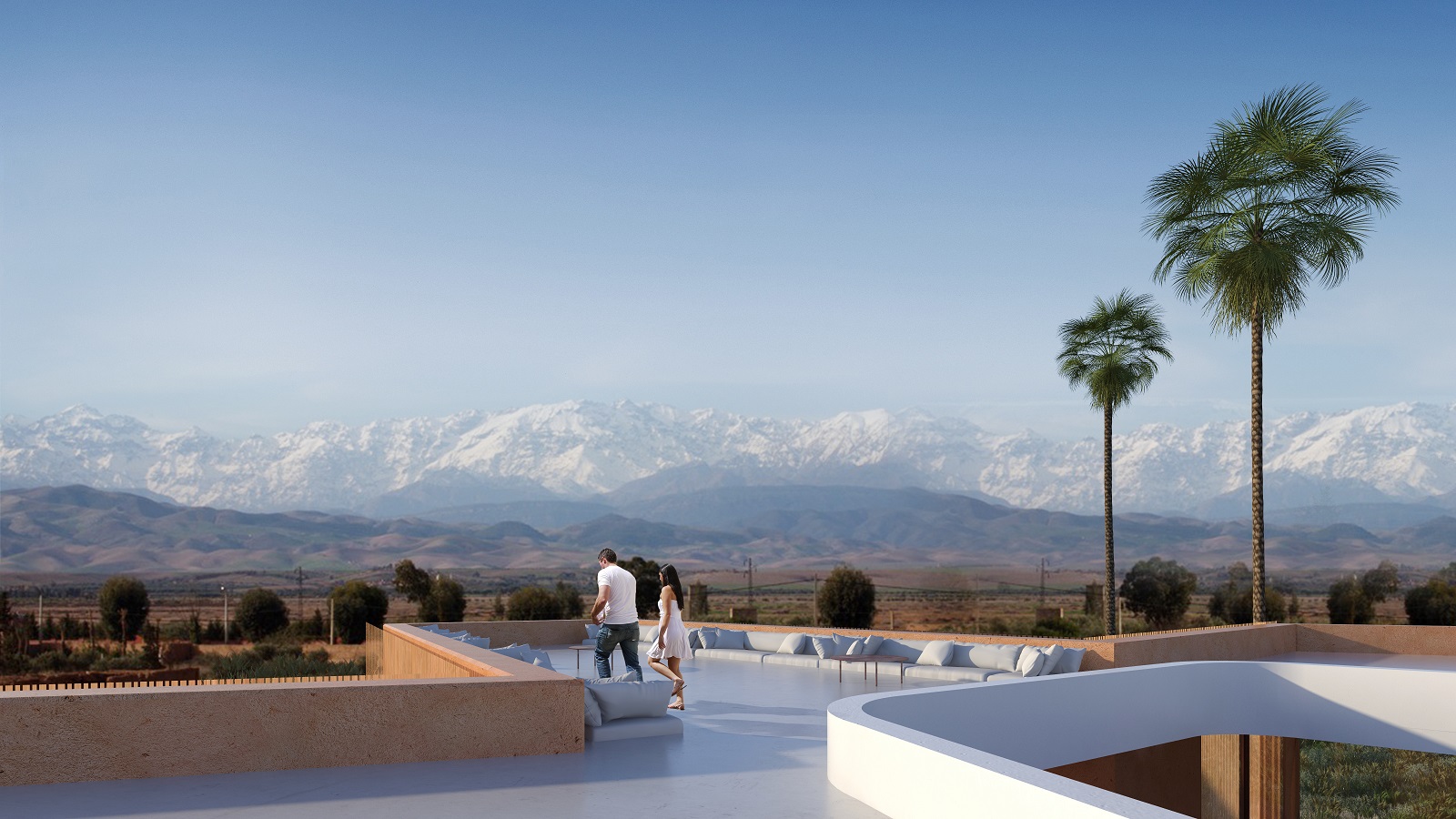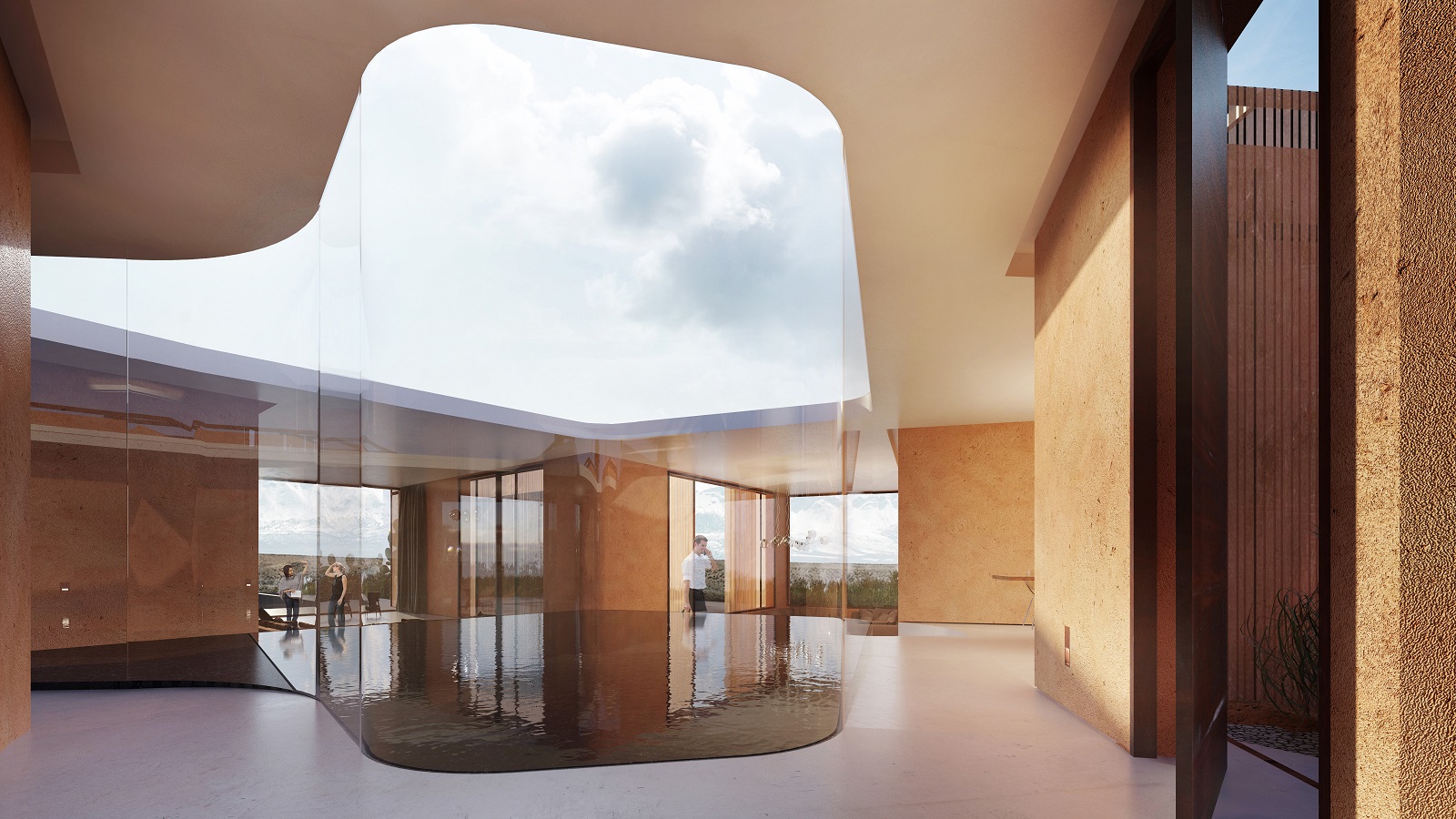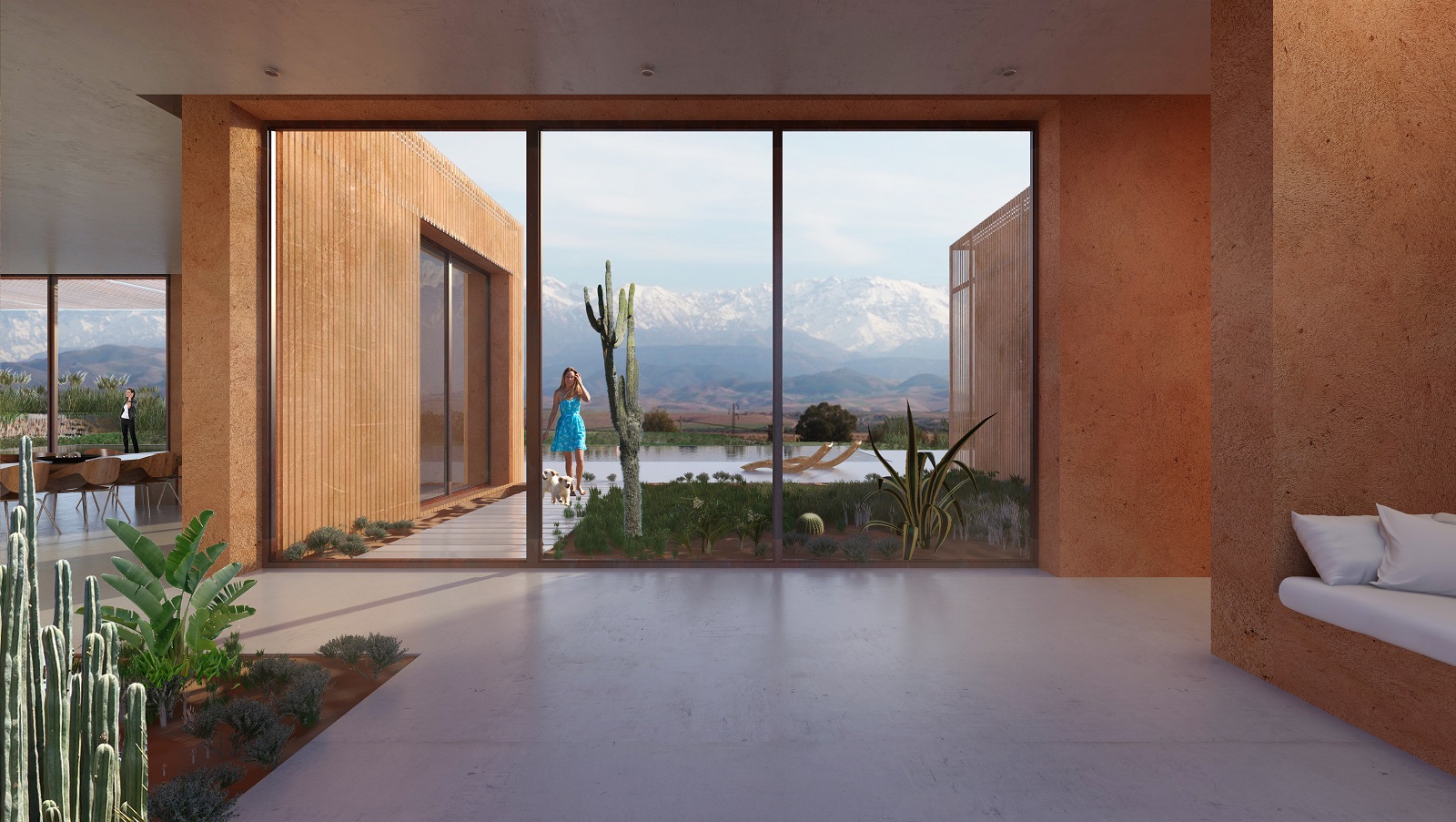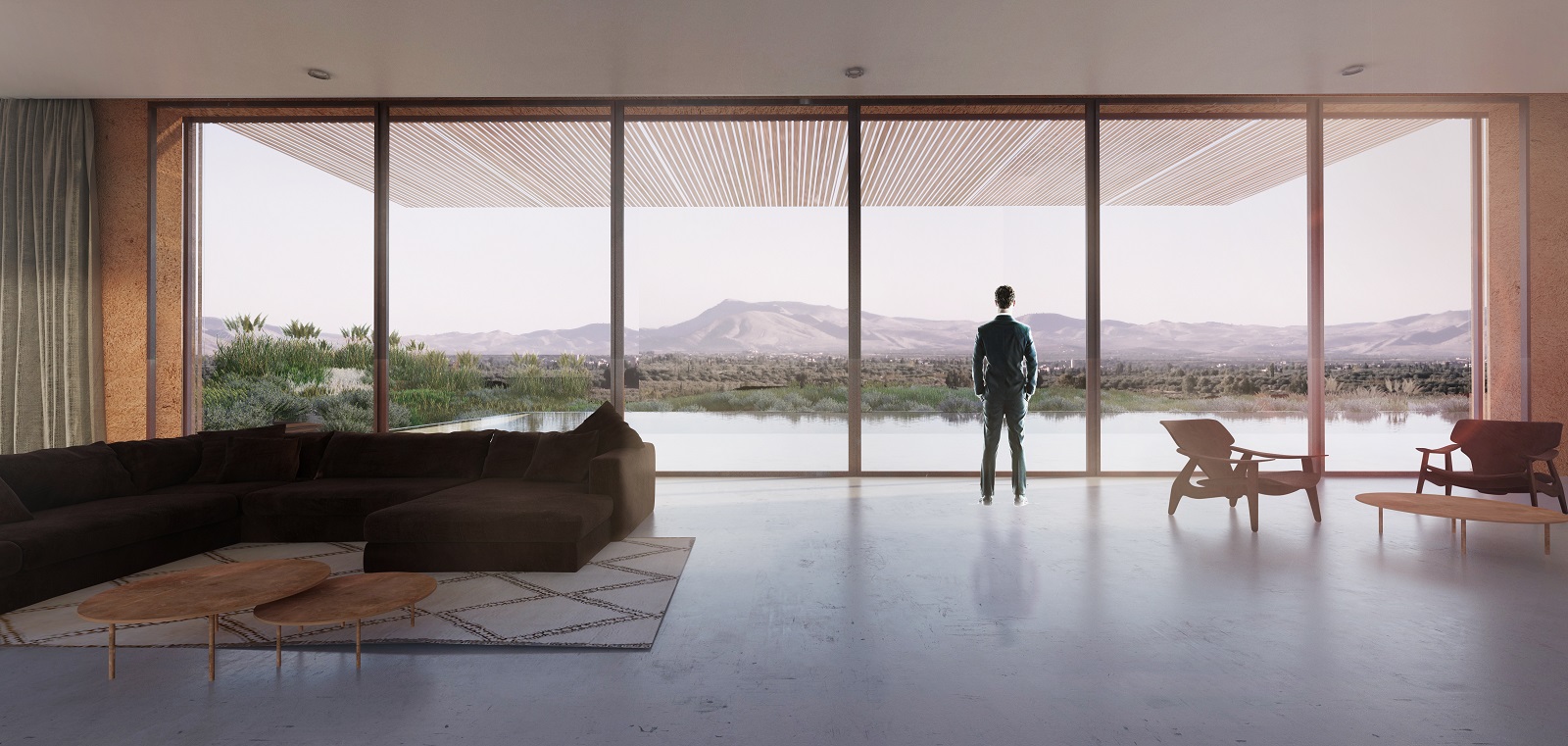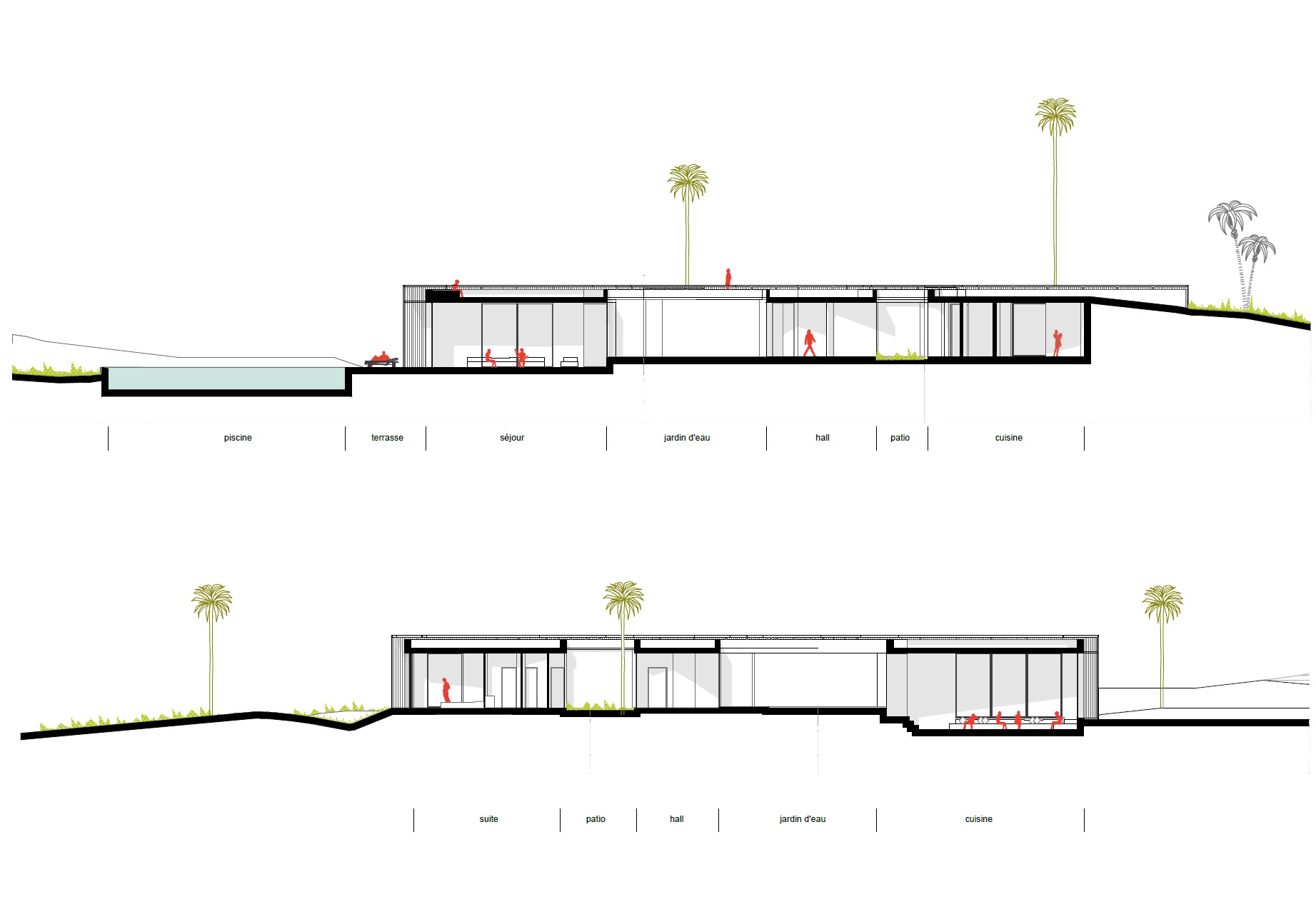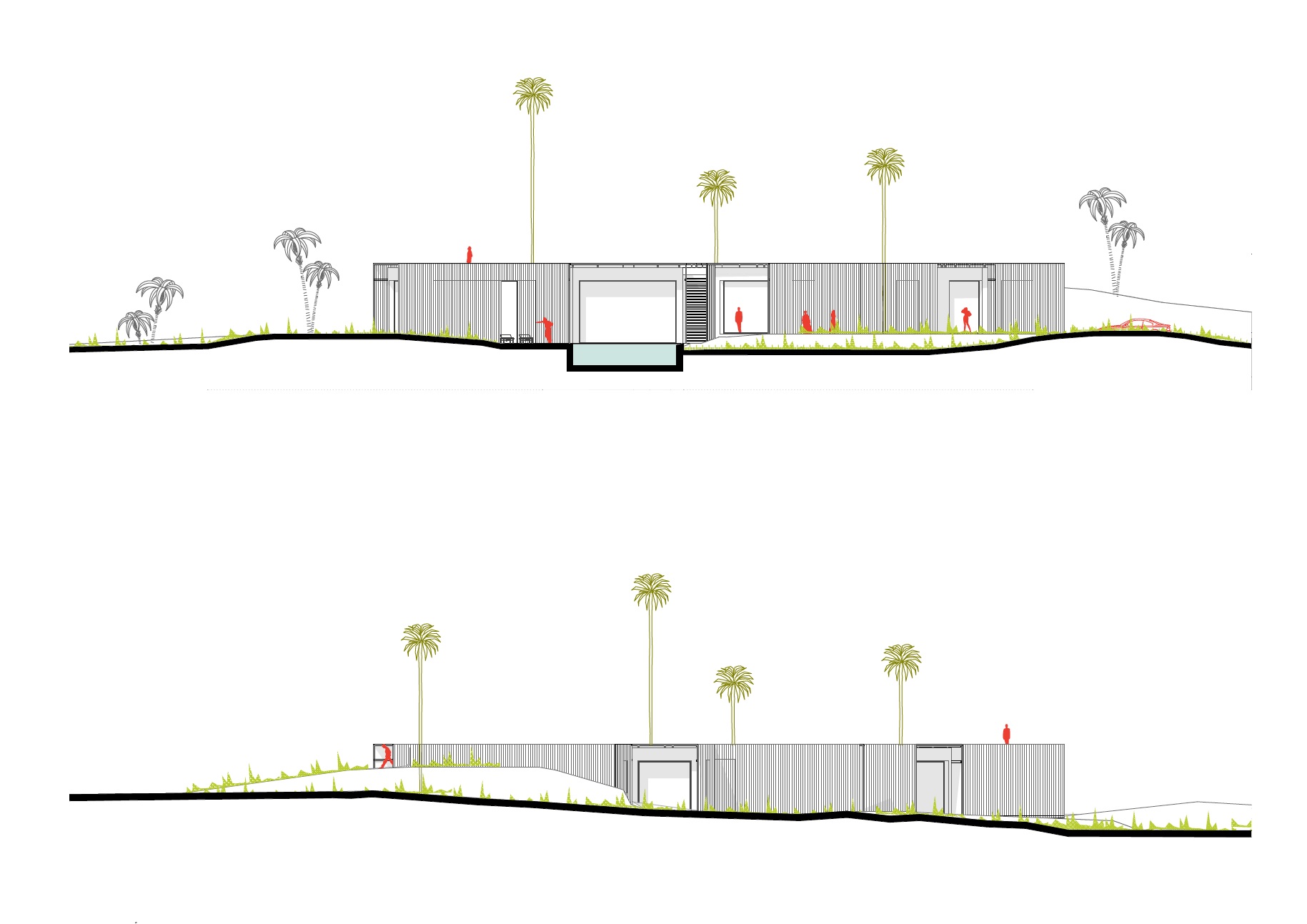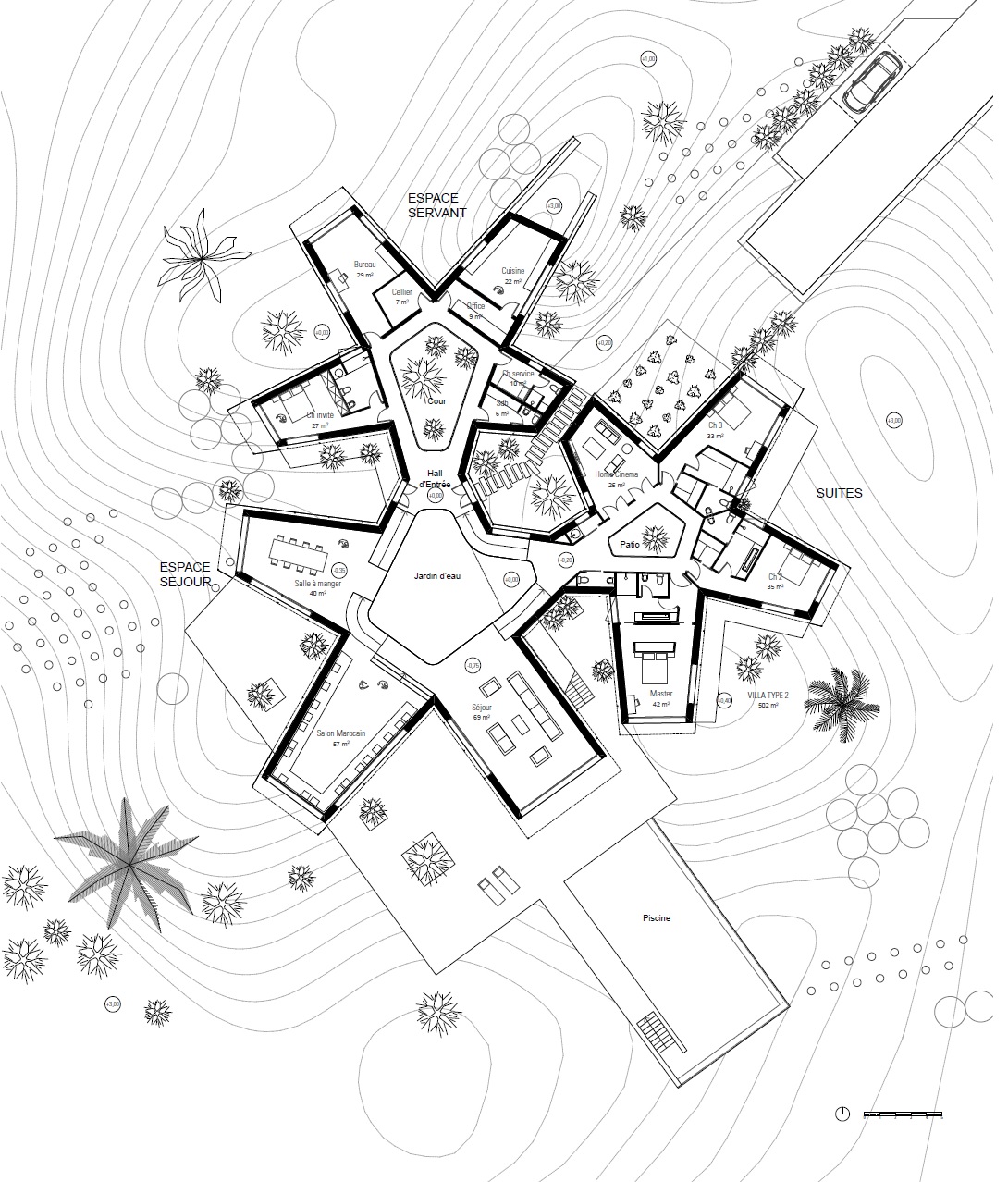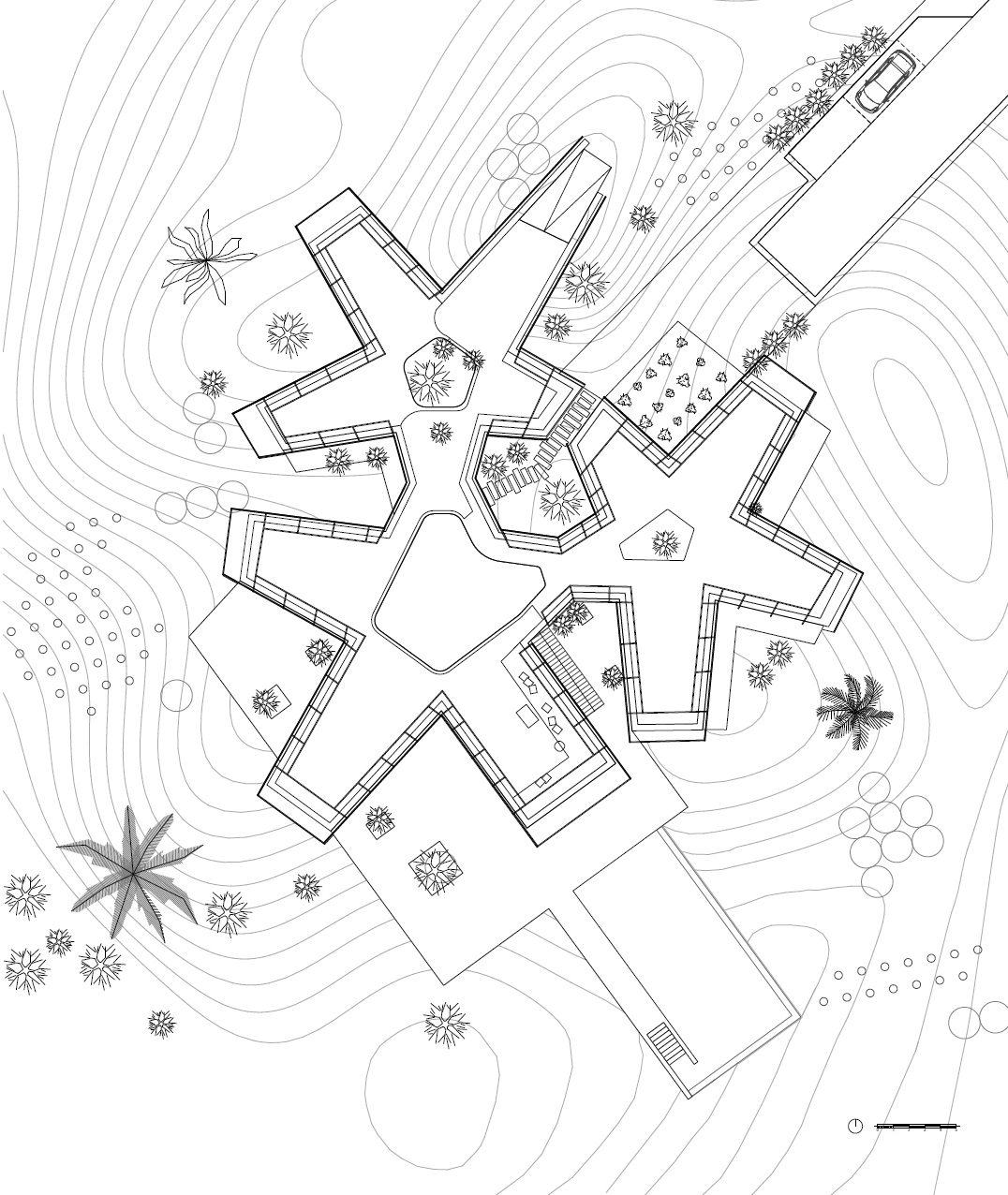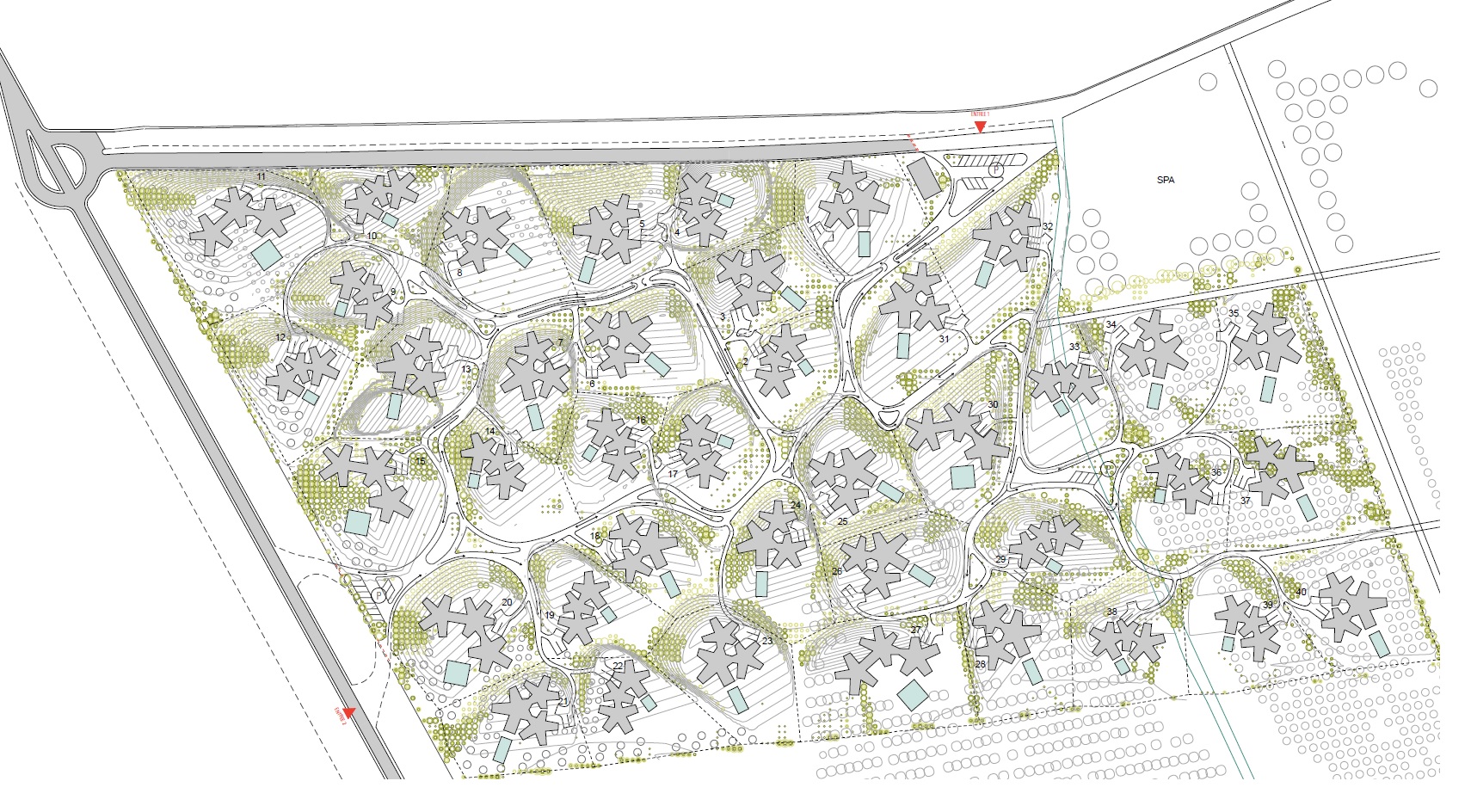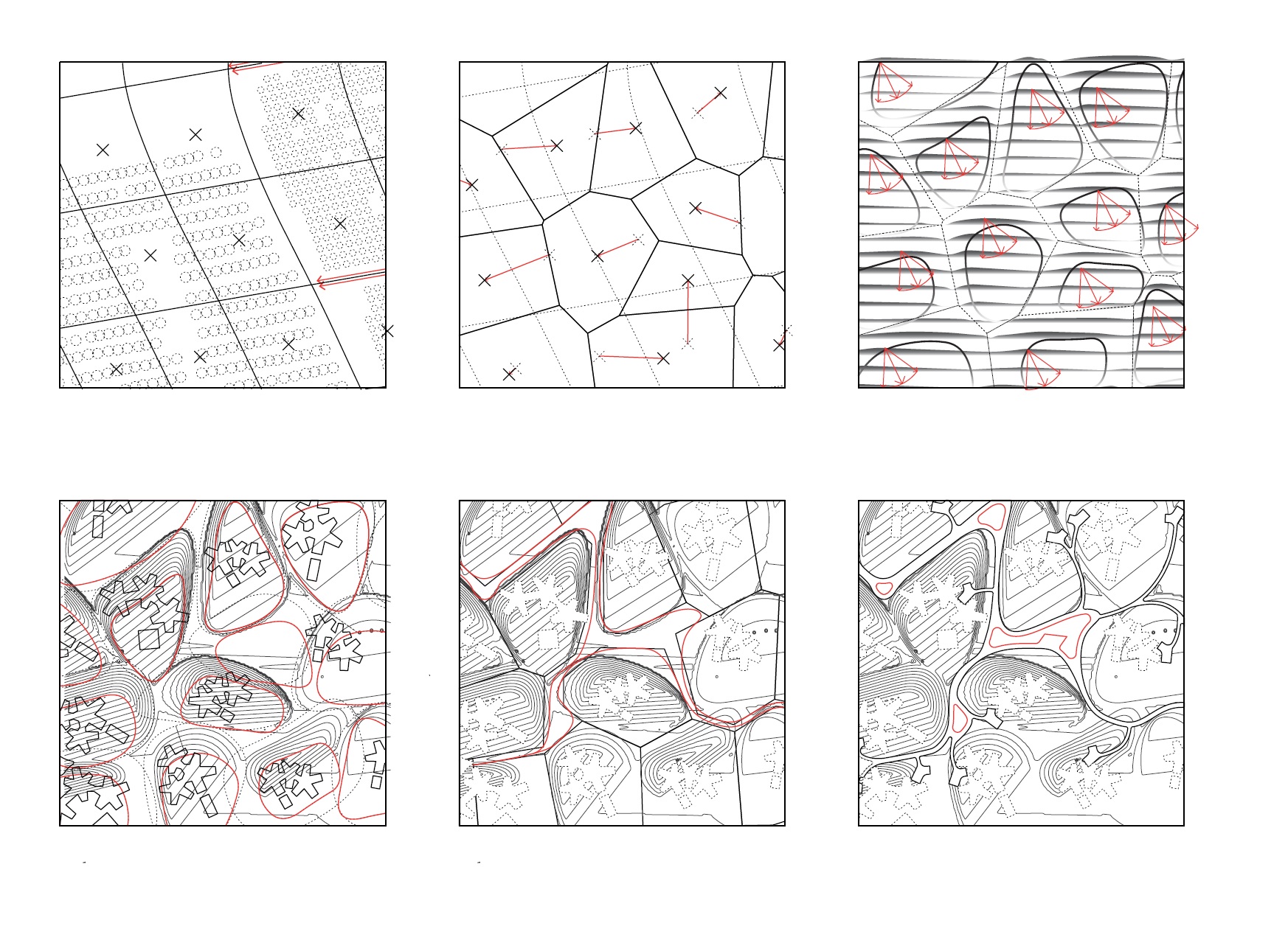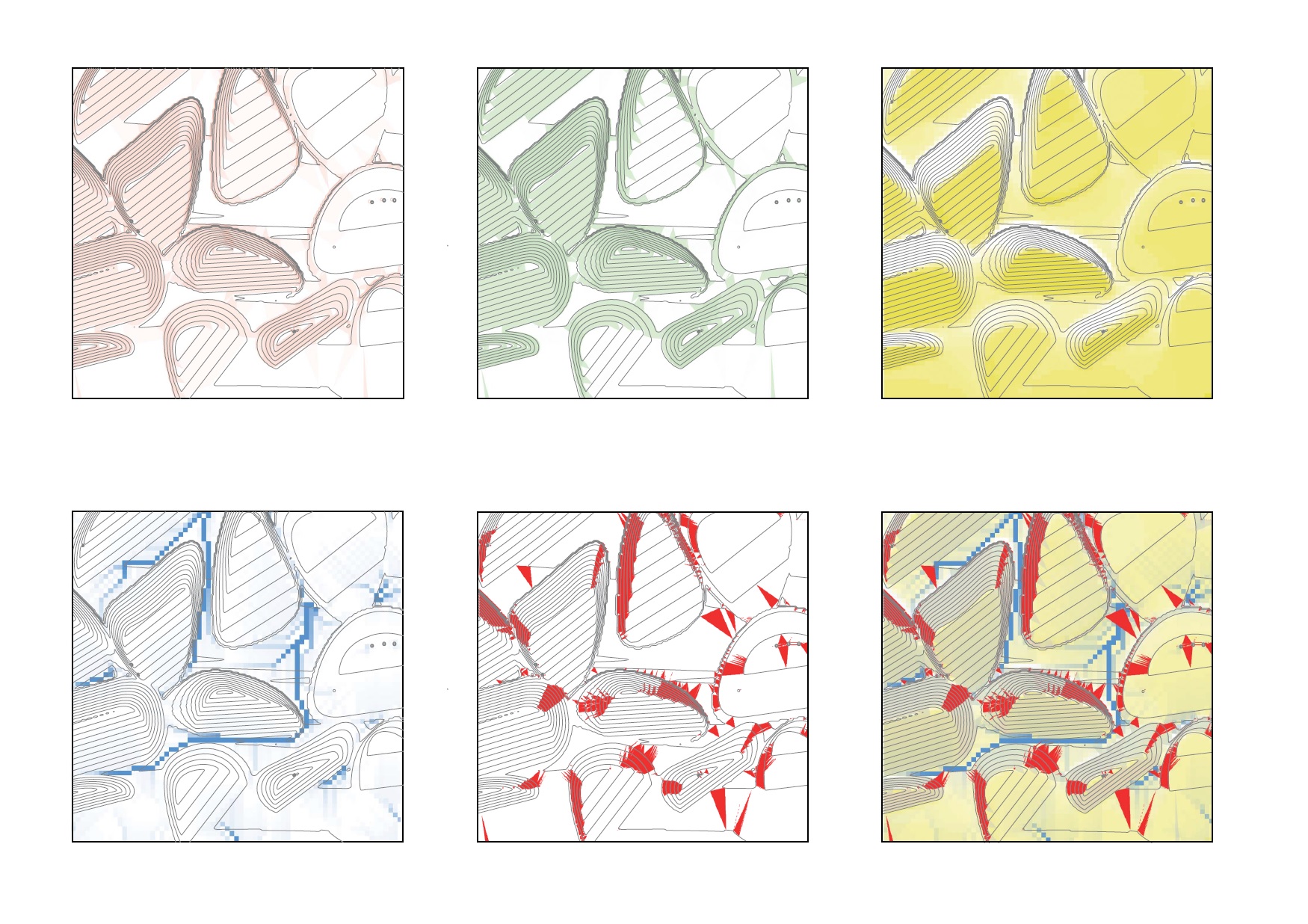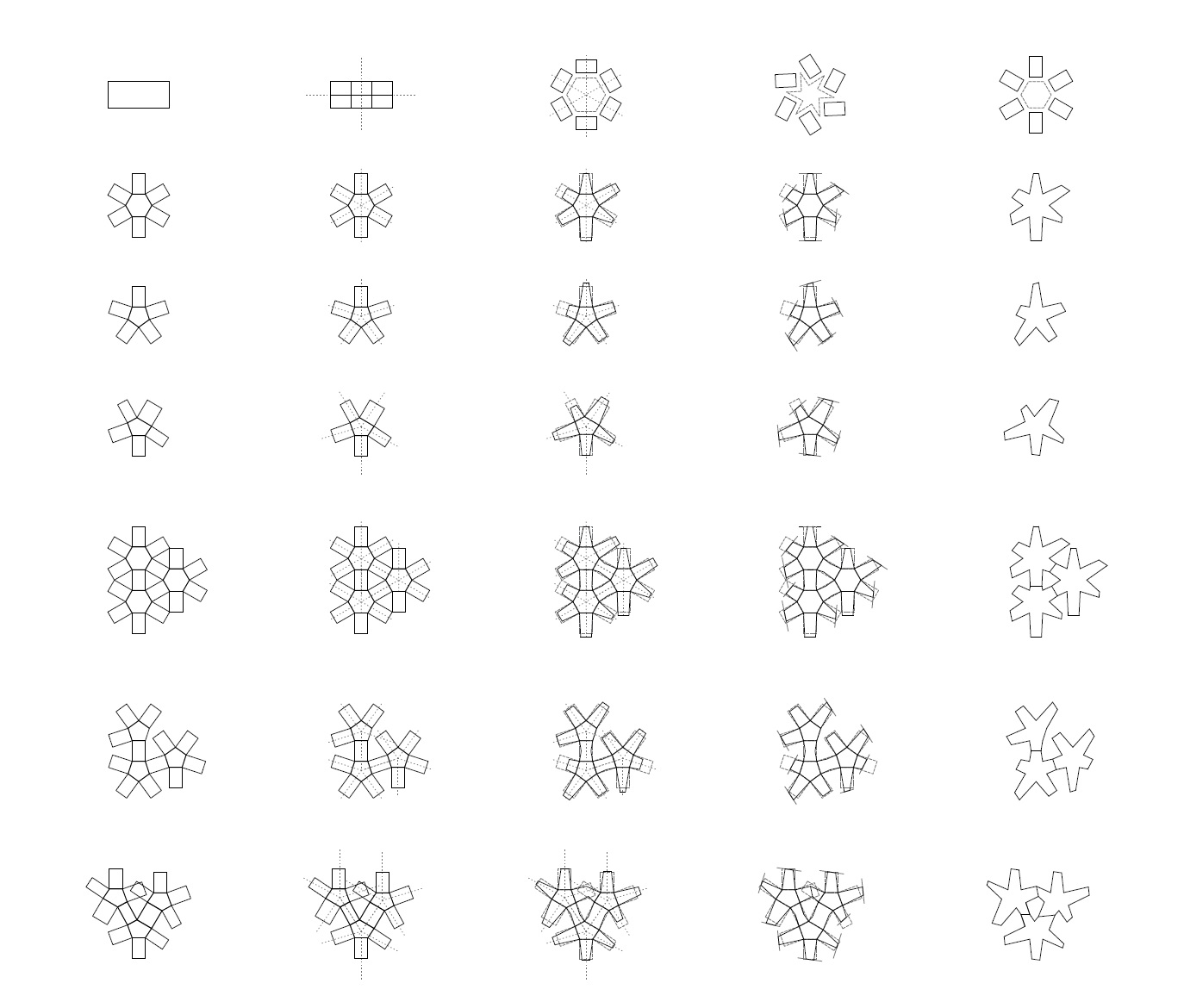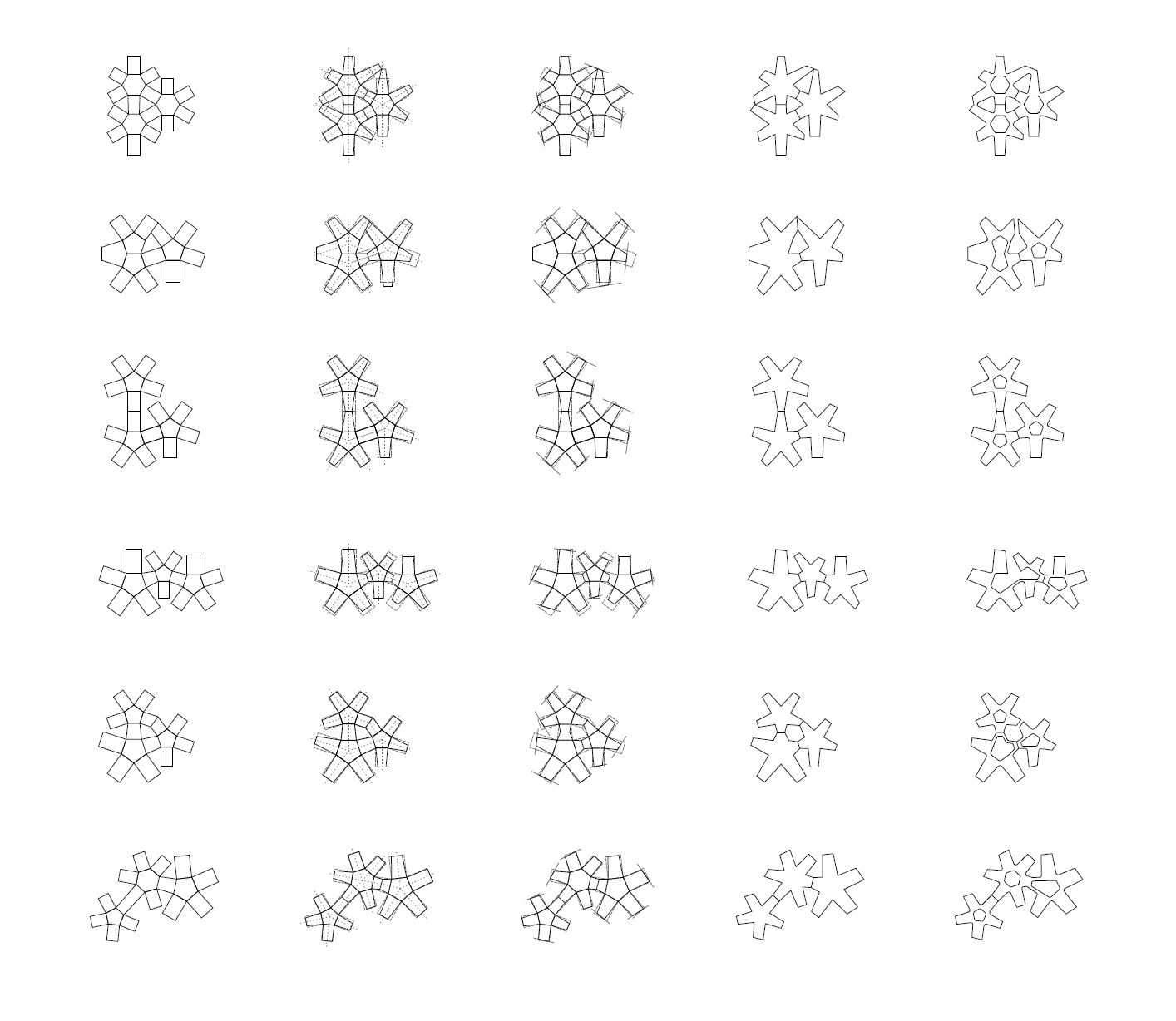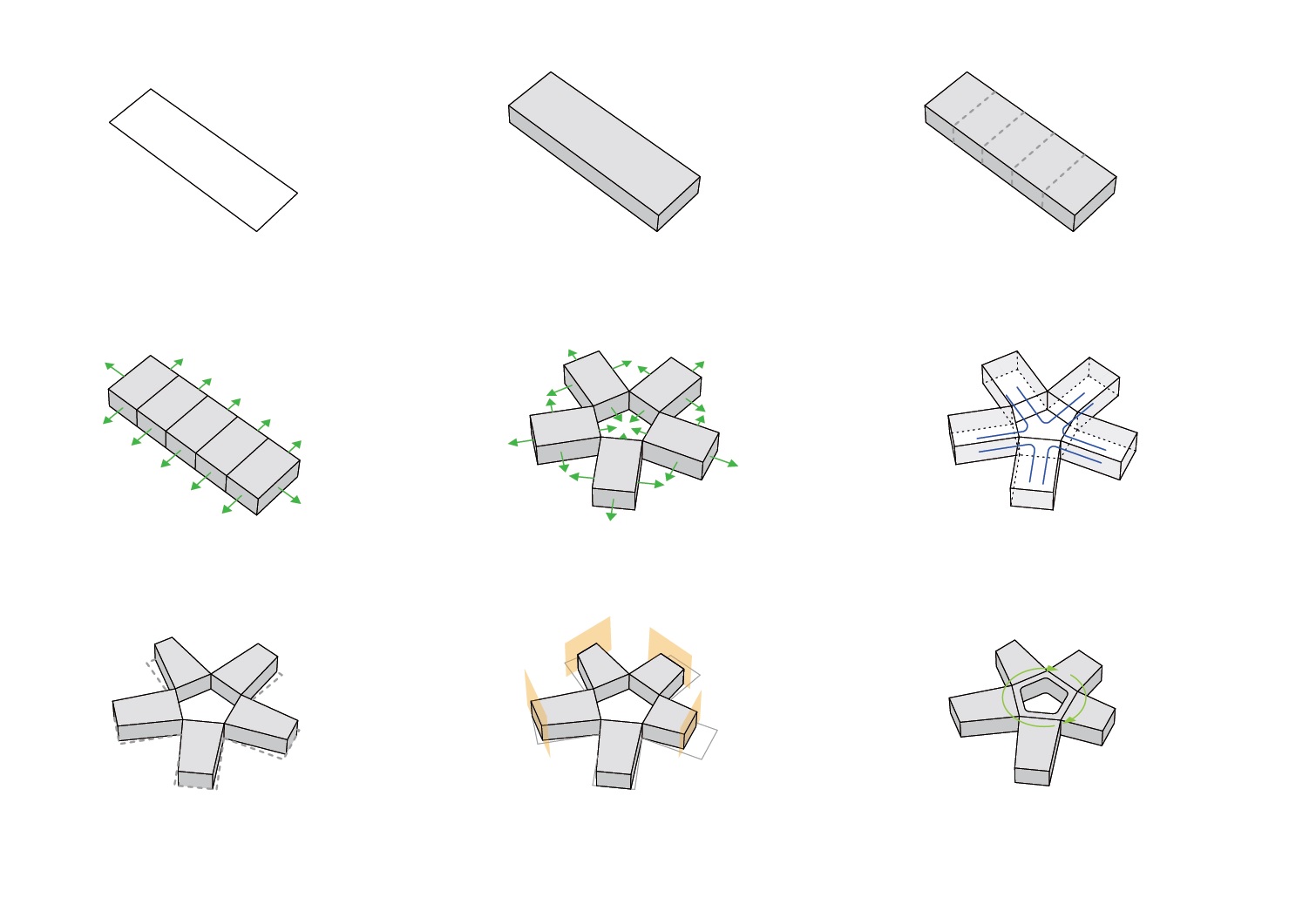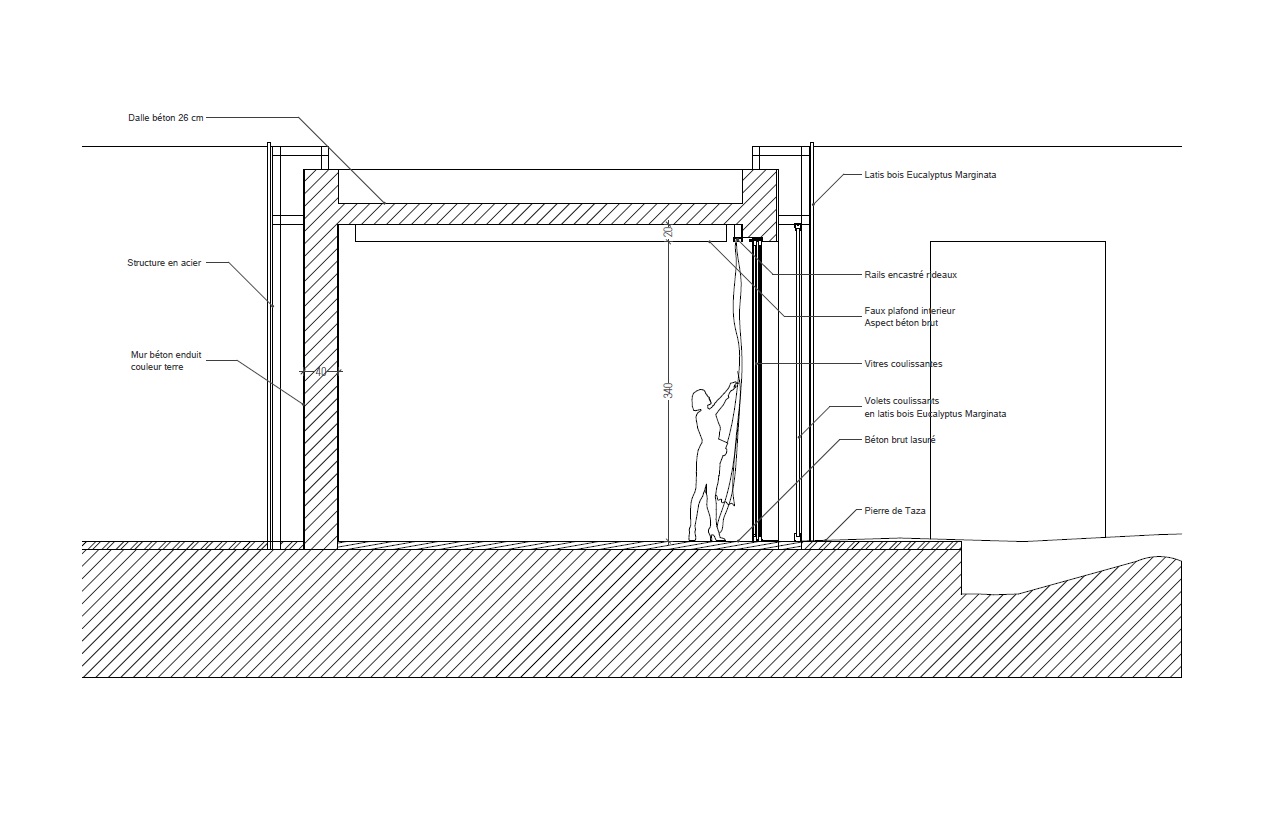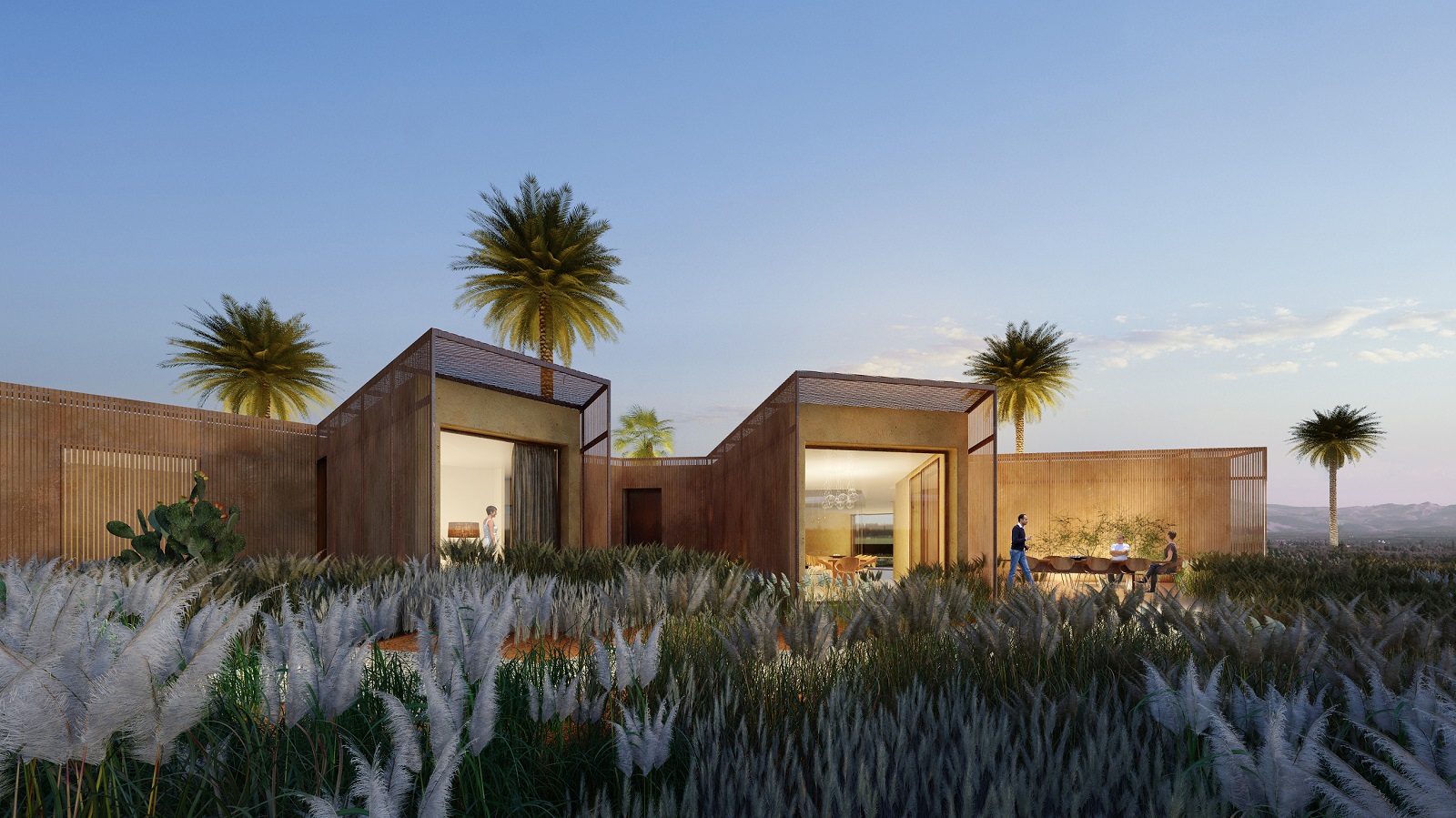 Oberoi Houses – Marrakech
| | | |
| --- | --- | --- |
| Location: Marrakech | Program: 40 Houses | Size: 10.000sqm |
| Type: Competition | Status: Unrealised | |
The Atlas Rose Garden's project is a partnership between El Alami Real Estate holding (Morocco) and Oberoi Luxury Hotels (India). The architectural ambition was to create an residential ensemble in which architecture and nature would go hand in hand without supremacy of one over the other. Therefore, planning and landscape were to be developed simultaneously.
Work on microclimates, vegetal continuity, biodiversity and sustainability echo the particular star-like massing, framing a handful of breathtaking views from the villas. This careful osmosis between nature and architecture allows for the creation of a coherent intervention throughout scales.
Every single villa on the site has been designed to be unique, both in their interaction with their surrounding land as well as their geometry framing targeted views towards the Atlas.