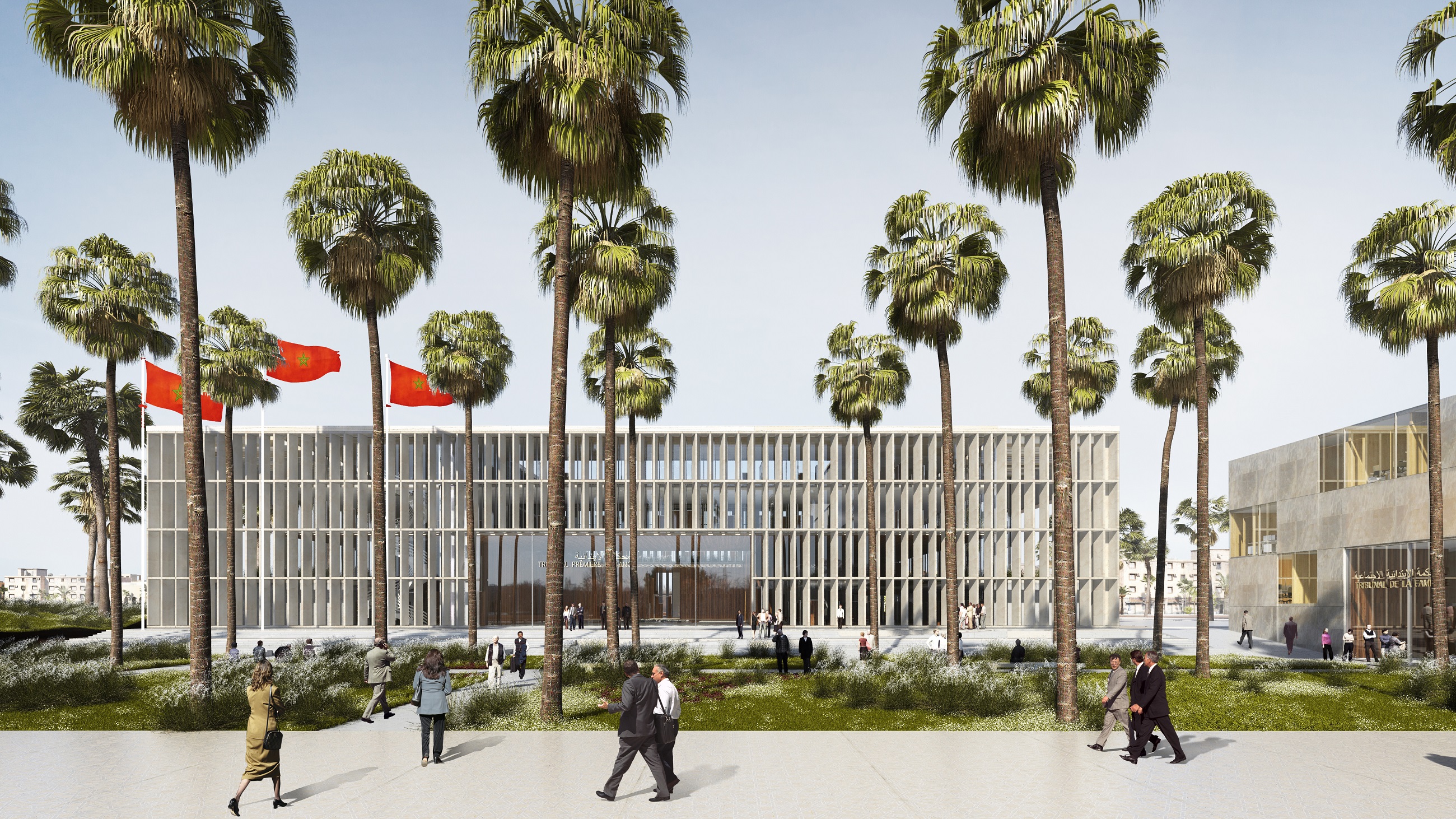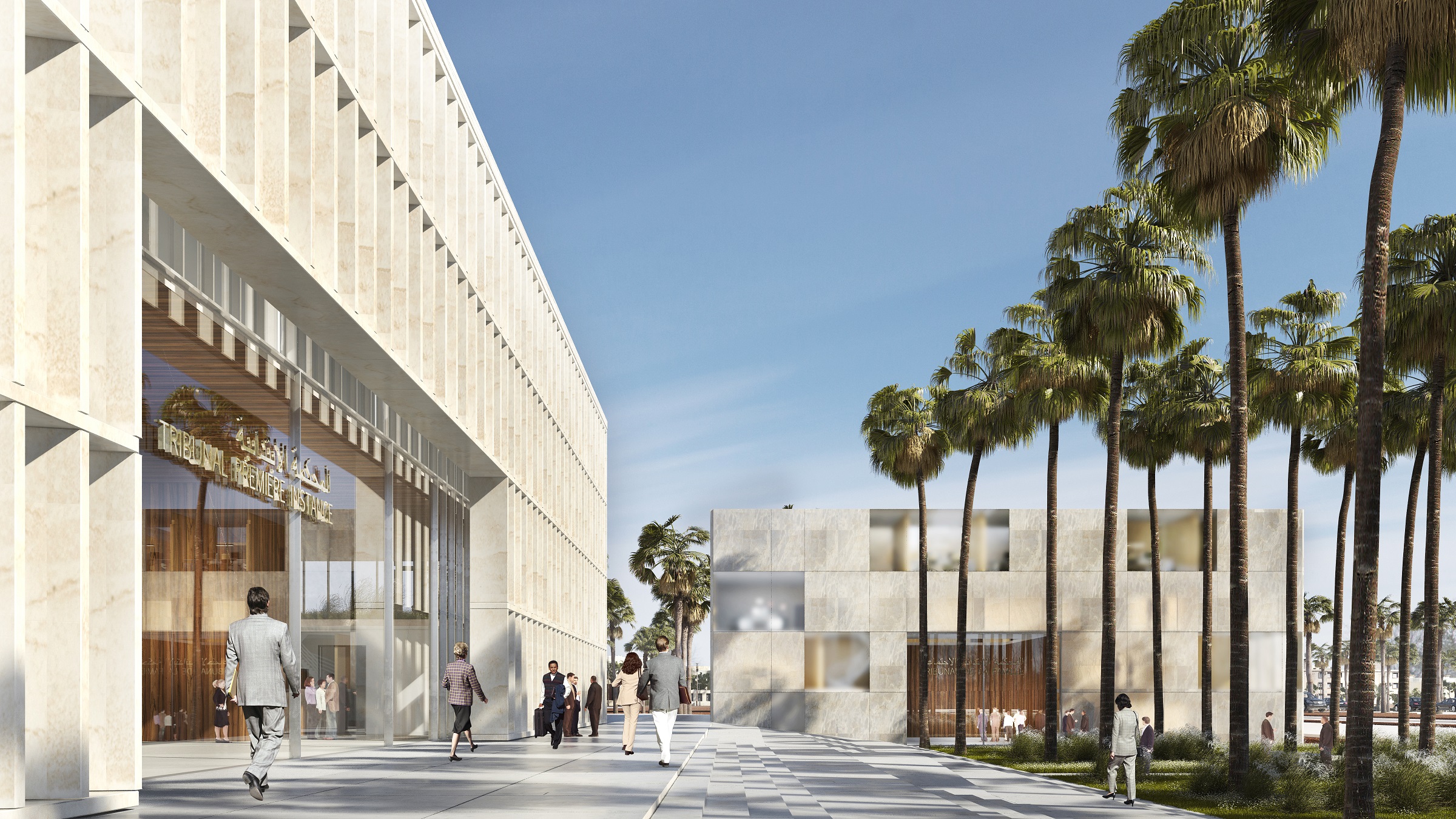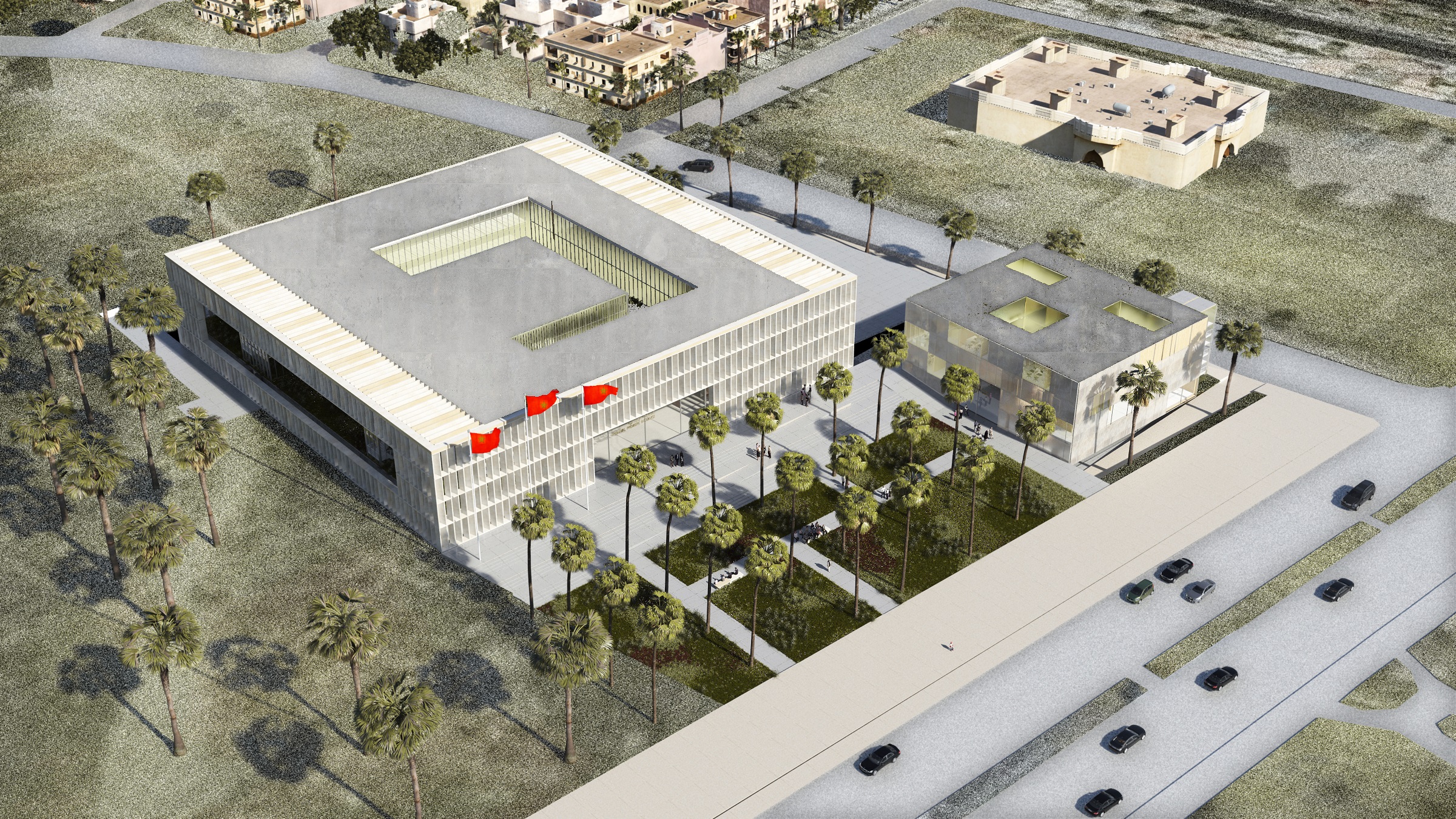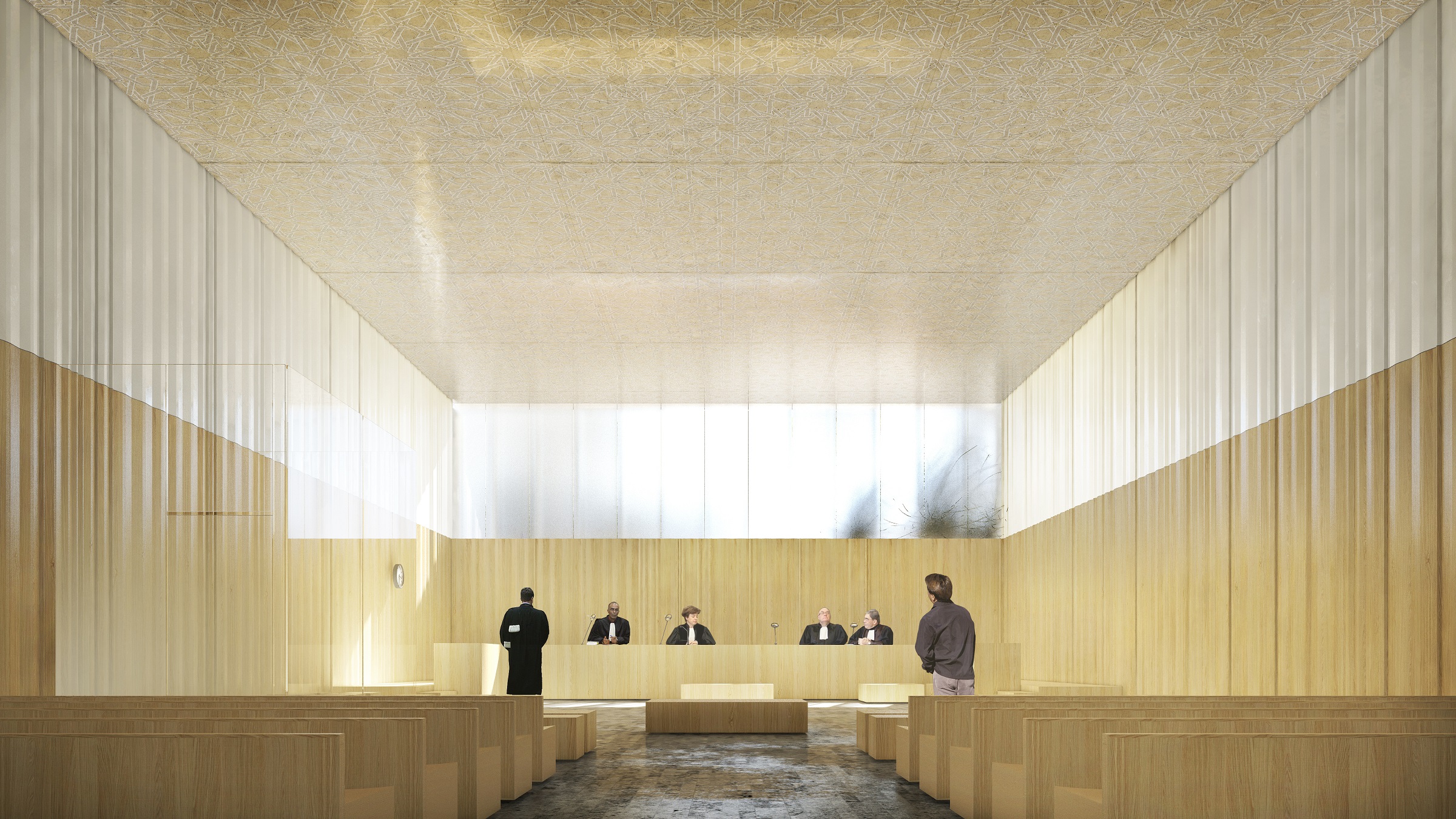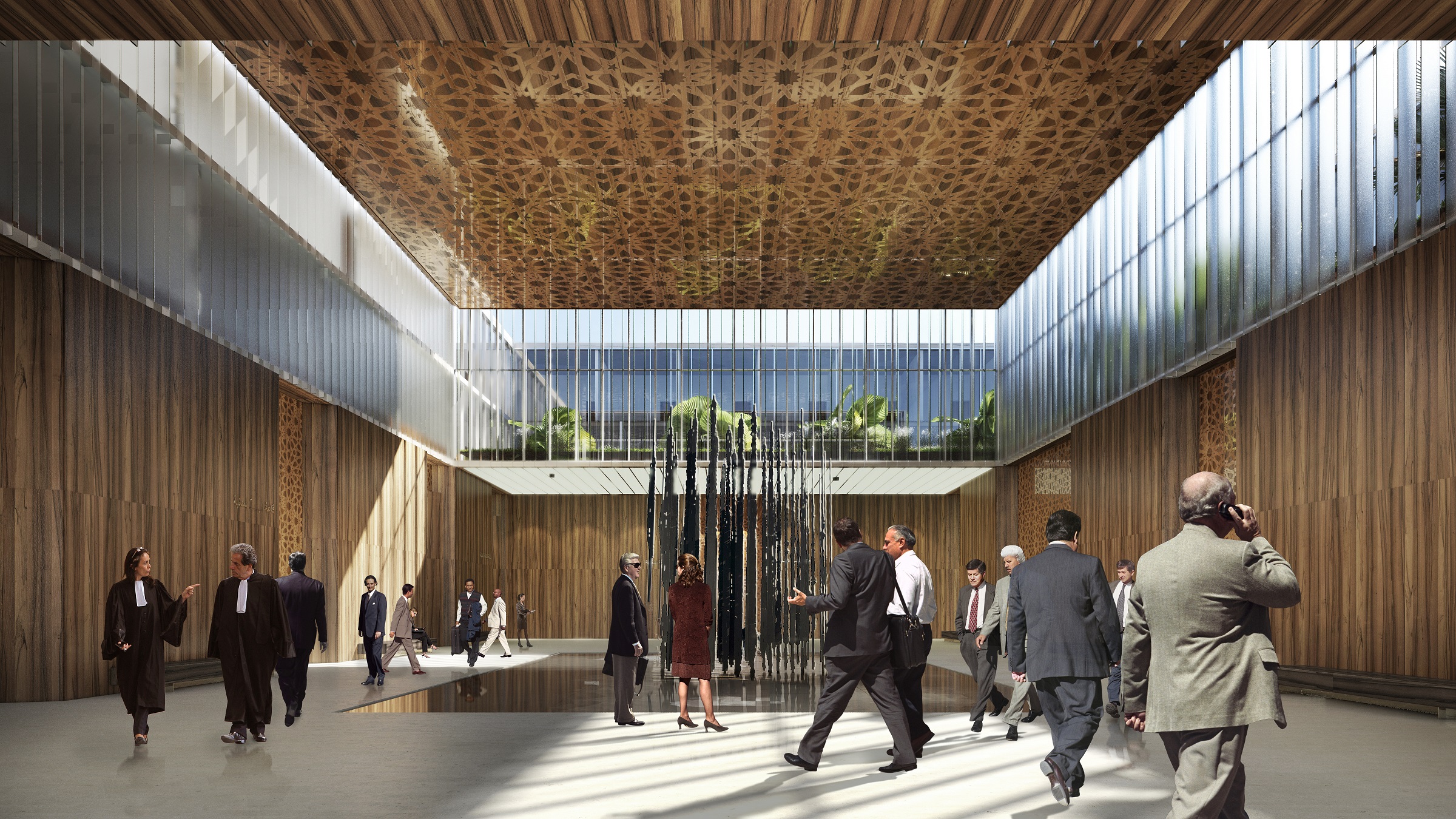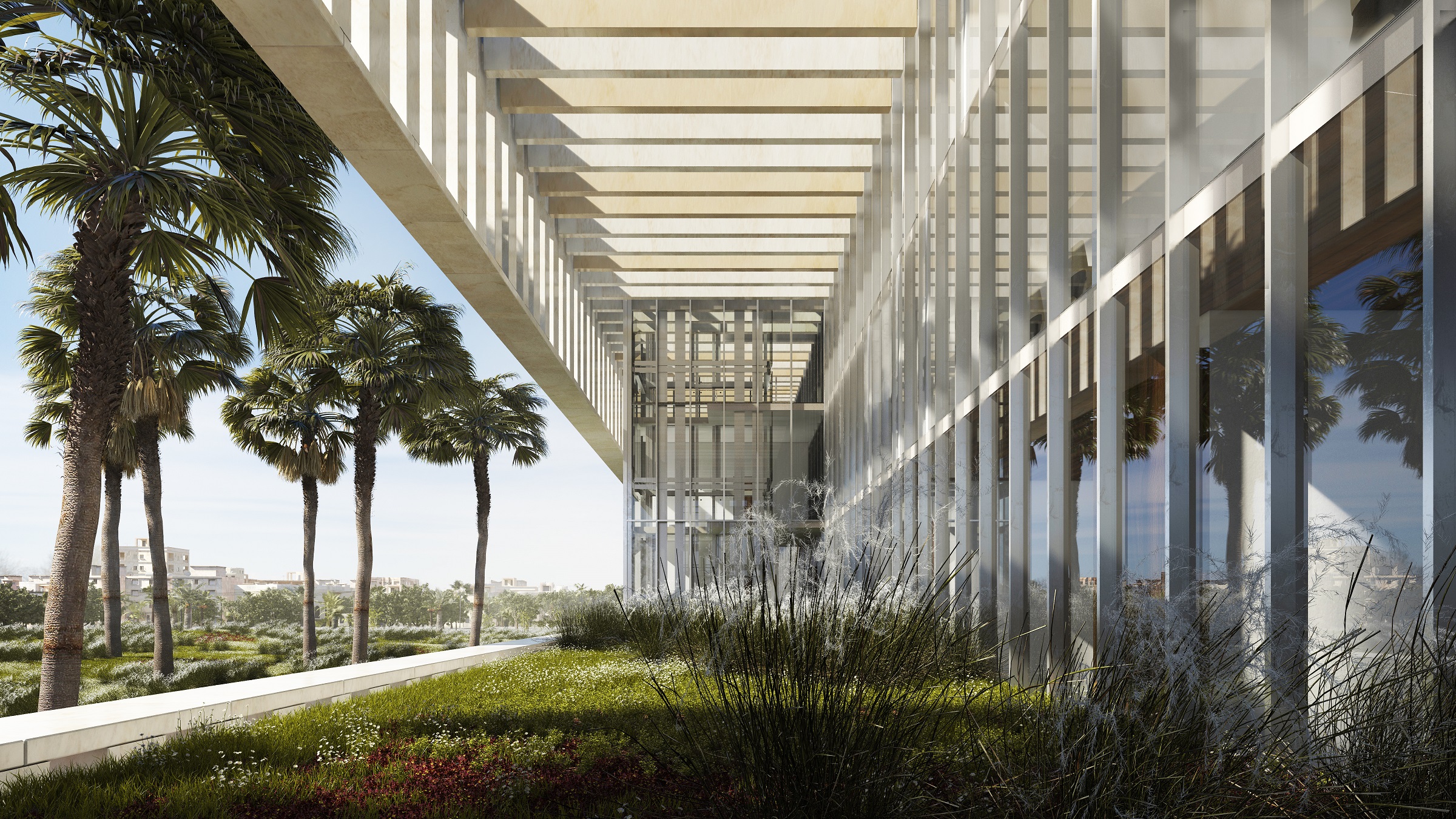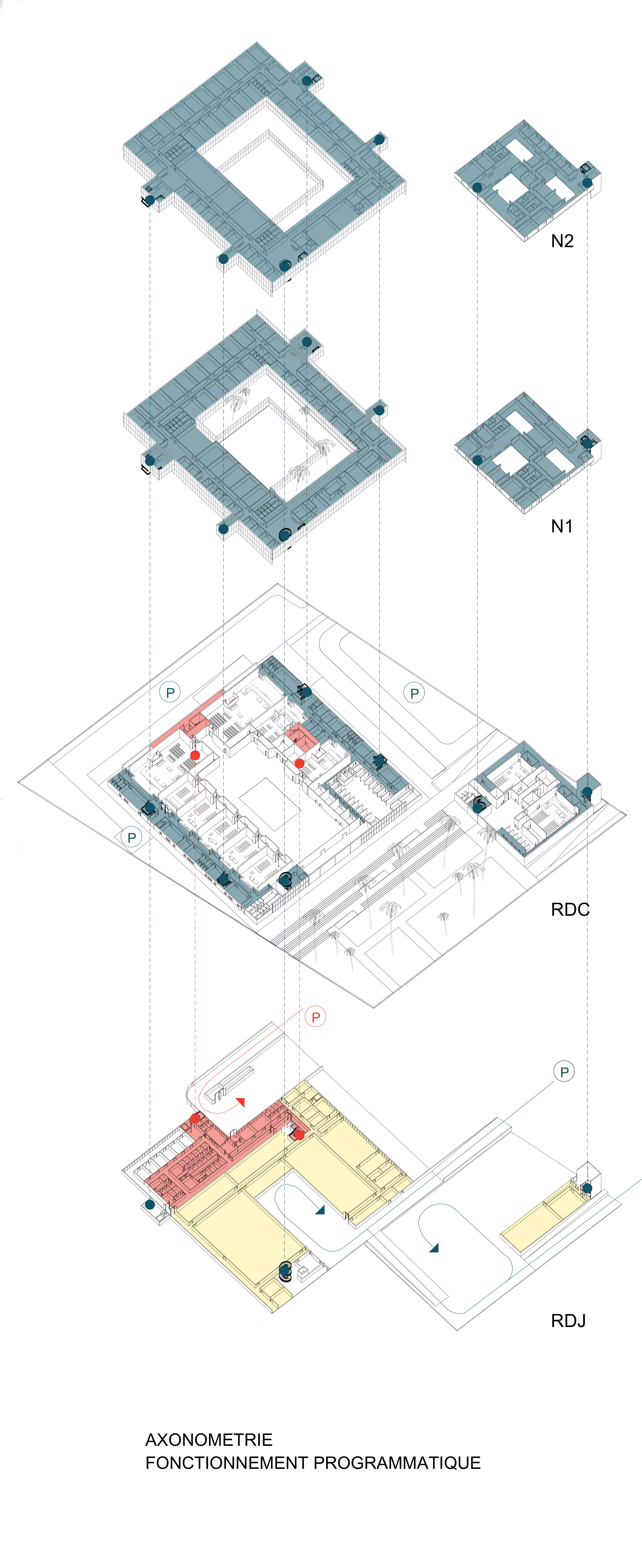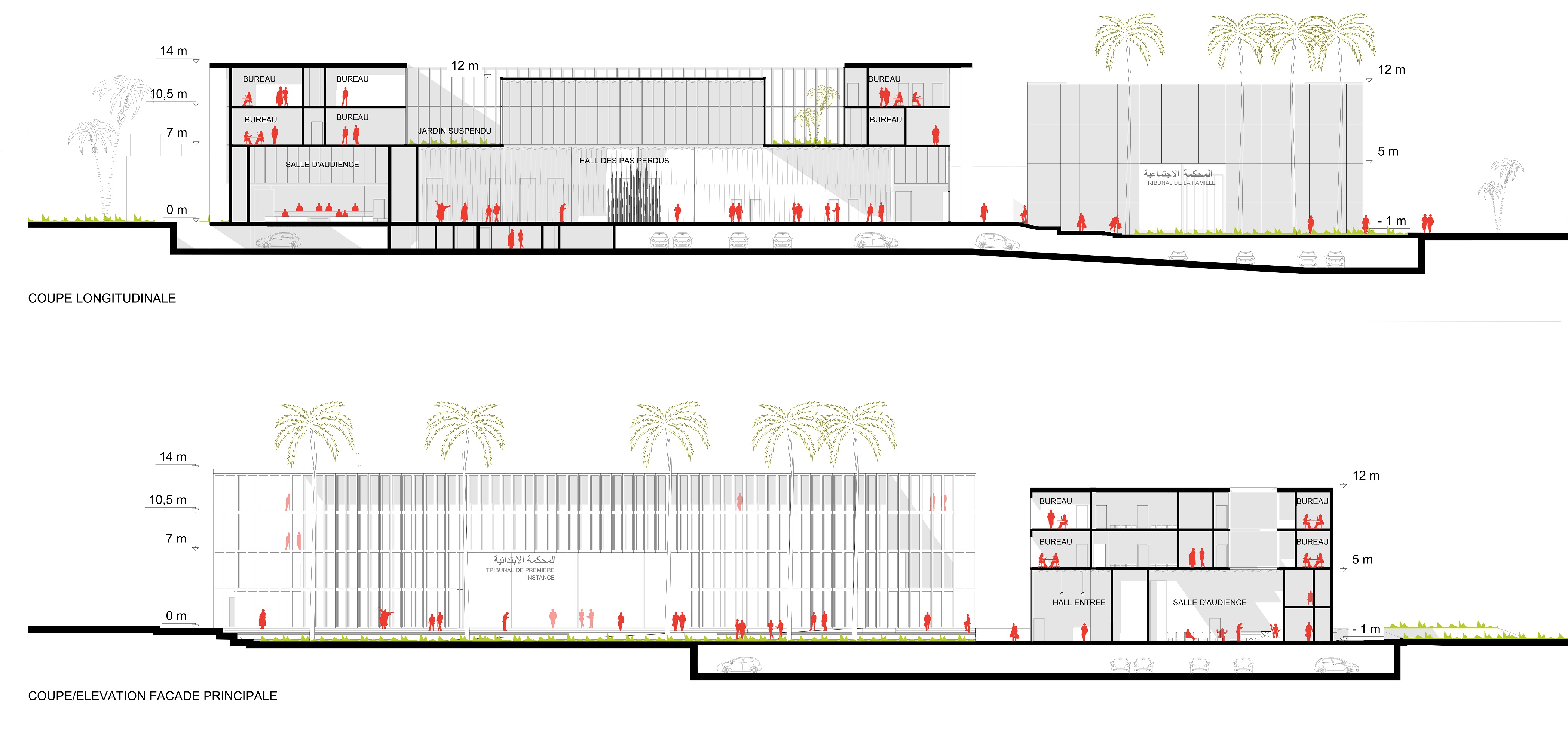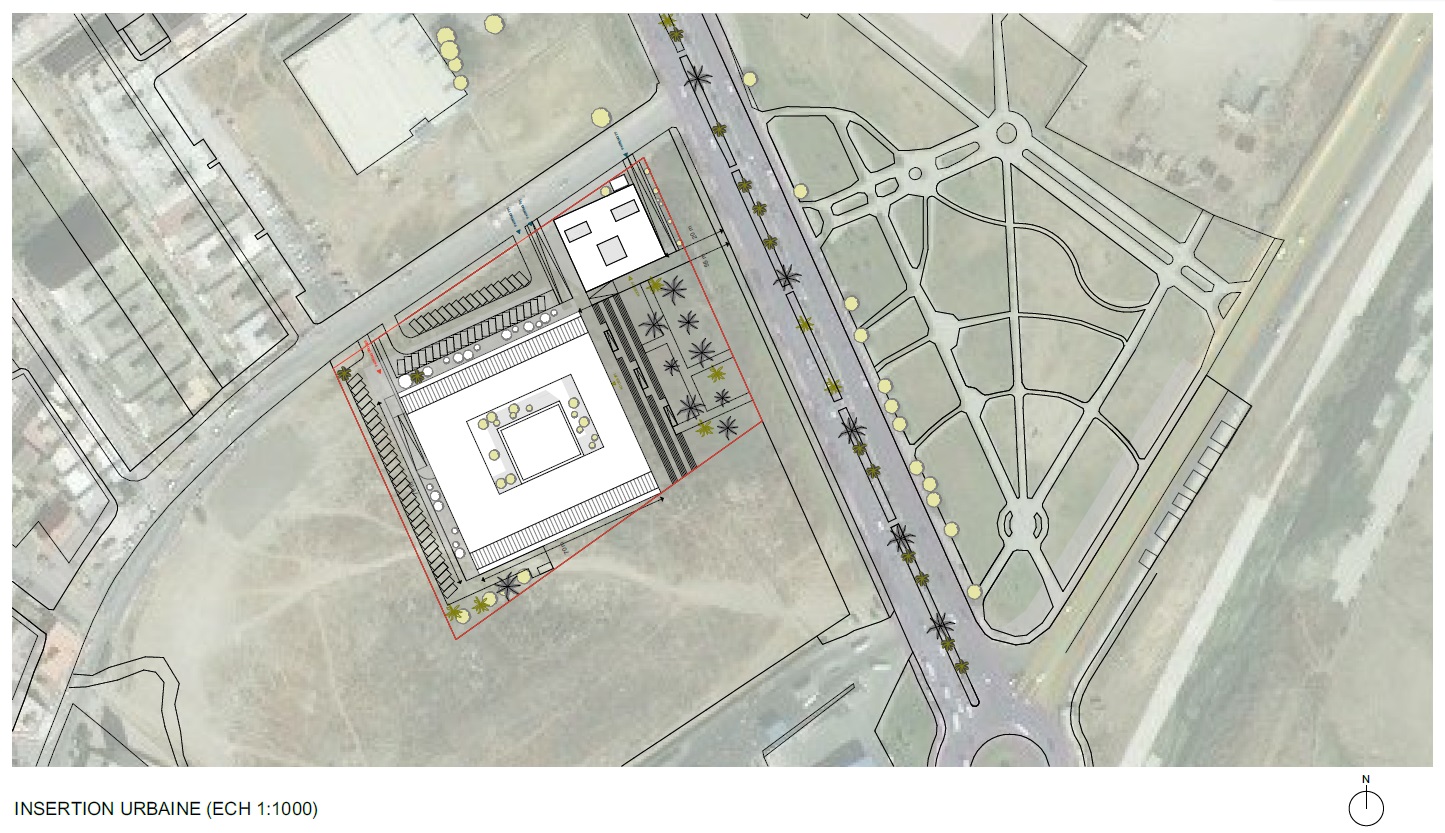 Tangier's Trial Court – Tangier
Location: Tangier
Program:

Court



Size: 15.000sqm
Type: Competition
Status:

unrealized
Tangier's Trial Court was an opportunity to take action in the urban redevelopment of Mghogha's zone.
The presence of such a public equipment on the axis Tangier-Tetouan was the opportunity to activate the area, adding up to the existing major infrastructures nearby.
The tribunal's organization features a minimal massing as well as a simple circulation layout to foster spatial clarity.
Both volumes, on the one hand the Trial Court and on the second hand the Family Court are set in a similar fashion, with a front access and a large atrium facing the plaza to distribute with ease the various hearing rooms.
These two compact volumes allow to free most of the site's surface area and create green spaces, working with the existing topography and water channels to engage in the city's sustainable ambitions.